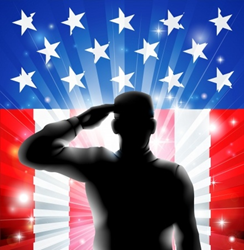 Long Beach, CA (PRWEB) April 09, 2014
Scott Schang, Branch Manager of Broadview Mortgage Long Beach, says Veterans who are qualified are exempt from being a first time homebuyer under specific conditions.
Veteran home loan benefits extend beyond special 100% financing available using a VA Home Loan.
There are several other benefits available to California Veterans that are often overlooked or misunderstood that can save thousands.
VA Home Loans provide up to 100% financing for eligible Veterans for the financing of an owner occupied home without paying mortgage insurance.
In addition to zero down payments and no mortgage insurance, VA allows buyer assistance to be used as well to cover closing costs or down payment to lower monthly payments, adds Schang.
"There are many money saving opportunities in today's mortgage market for California Veterans, first time buyers and investors," says Schang.