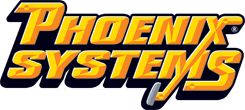 BrakeStrips are used by the military and approved for use by the US Air Force. - Jon Petty
Saint George, UT (PRWEB) April 17, 2014
Large national service providers are experiencing rapid growth in Brake Fluid Exchanges over the last year. This increase is due to Phoenix System's patented product, BrakeStrip. Now, for the first time, they are making this product available direct to new car dealerships.
Using the Motorist Assurance Program (MAP) guidelines, these strips are like a wear indicator for brake fluid. Brake system corrosion can lead to ABS damage, brake system failure, and longer stopping distances. Dealerships can utilize this product to increase their Fixed Ops revenue by easily showing their customers the results of their brake fluid safety inspection as the strip changes colors.
"The government and military have run studies on the brake fluid change indicator," Jon Petty, President of Phoenix Systems, said. "They have proven that copper can actually plate to ABS components, causing them to not operate properly. Brake lines have a copper lining that begins a slow corrosion process from the time the brake fluid is added. BrakeStrips are used by the military and approved for use by the US Air Force."
Phoenix Systems, technology leaders in the automotive industry, has also performed extensive testing and found that the best indicator of when your brake fluid needs to be changed is not in the moisture, but actually in the copper corrosion levels. Armed with this new knowledge, they created and patented BrakeStrip, a 60-second test that identifies serious brake system problems before they occur.
Brake fluid is considered the lifeblood of the braking system. Just like your engine's oil, brake fluid wears over time. This leaves the brake system unprotected and vulnerable to corrosion. Many dealerships recommend brake fluid changes, but do not have the technology and testing tools to back it up. With BrakeStrip, they can explain to their customers about copper content with a visual chart to back it up. No longer will they have to use the fall-back of "it looks dirty."
"Dealers are always looking for a unique service they can offer consumers to get them in the service drive," Peter webdoc Martin, President of Cactus Sky Digital, said. "We have begun incorporating complimentary brake fluid inspections with these test strips for our automotive clients and are seeing, significant increases in the amount of brake fluid exchanges in the service department. You simply dip the strip in the brake fluid and match the color to the chart. It provides an undeniable visual to the customer. One large national service provider with over 900 stores went from 1 million to 9 million in brake fluid exchanges over the course of a year due to this product. That's pretty impressive."
For more information on the BrakeStrip product and testing results, visit http://www.brakestrip.org.
About Phoenix Systems
Phoenix Systems is committed to providing progressive tools and technology for the auto care industry. Founded on the idea that persistently applying new technologies to existing challenges will result in better solutions, Phoenix Systems prides themselves in their commitment to the success of their clients. They are constantly creating new and innovative solutions to drive greater value to their customer's bottom line.
Phoenix systems holds over a dozen US and foreign patents as a result of their efforts in the automotive industry. Every tool they make utilizes new patented technology so customers can rest easy, knowing there are no "me too" tools in this industry.