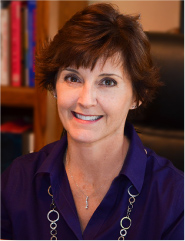 "PRC is a career-long commitment that shows your peers and your clients that you have mastered core principles and subject matter, and that you are dedicated to staying current in your profession."
Charlotte, NC (PRWEB) April 09, 2014
Gayle Ireland, a founding partner in Voccii, a premier Charlotte-based research and strategy firm, has earned the research industry's highest certification.
Ireland received the Professional Researcher Certification (PRC) awarded by the national Marketing Research Association. Fewer than 400 individuals nationwide currently hold the certification and only five other professionals in North Carolina have it, making Ireland among an elite few who have successfully completed the rigorous testing and education process and earned the designation. Maintaining the certification requires continuing education for one's entire professional career.
Founded in 1957, the Marketing Research Association is the leading and largest association of opinion and marketing research professionals.
"PRC is a career-long commitment that shows your peers and your clients that you have mastered core principles and subject matter, and that you are dedicated to staying current in your profession," said Ireland. "I'm pleased Voccii can offer our clients the highest standards of ethics, professionalism and leading-edge research methods."
Ireland has more than 25 years of market research experience; she has developed customer satisfaction systems and brand image tracking processes for Fortune 100 companies. In her career she has innovated numerous research approaches to meet challenges posed by clients. Her background spans a variety of industries, including retail, consumer packaged goods, home & garden, not-for-profit, financial, construction, and health & fitness. Her work includes B2C and B2B research, covering both qualitative and quantitative methodologies. She has experience in all phases of quantitative research design and implementation, including survey and questionnaire design, analysis and reporting.
For agencies and clients pressed to become more strategic in every part of their business, VOCCII combines the best of market research with strategic insights, branding and consulting. Voccii reports the "what," the "so what," and predicts the "what's next."