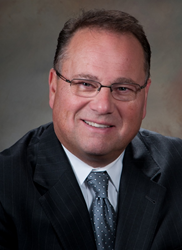 When to take social security benefits is one of the most important decisions retirees make.
Wilmington, Delaware (PRWEB) April 29, 2014
Social Security has become a timing challenge for those nearing retirement. Retirees wrestle with whether to take a reduced benefit early, take a normal retirement age as defined by the government or add as much as 8% more to benefits for each year by delaying taking benefits up to age 70. Jim Hall, a veteran Certified Financial Planner™ with Affinity Wealth Management in Wilmington, Delaware, points out how important the income will be to most people in retirement. A 65 year old taking $2400 per month will likely receive over $1.3 million in income over their lifetime. Recent changes to tax laws have changed the percentage of benefits for recipients based on their birth date and this change has added to confusion.
Hall has become an expert through nearly three decades of advising affluent clients at retirement. He is now offering access to a free brief video (http://www.youtube.com/watch?v=UUBhdf3t_X8 ) discussing when to take social security benefits. Affinity Wealth Management now finds social security timing is a hot topic with new clients. Divorce, health issues and disability compound the decision. With life expectancy rising, the wrong decision could prove burdensome for many retirees in later years. The large majority of people do take benefits early, usually a crucial mistake.