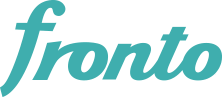 Millennium Search brought a great deal of experience and expertise around early stage startups, and really understood what we needed in a VP of Sales.
San Francisco, CA (PRWEB) April 09, 2014
Fronto, the reward discovery app, has hired Kelly McGrath to join their team as VP of Sales. A recent expansion of the Korean company NBT Partners, the Fronto team hired McGrath through a partnership with Millennium Search, an executive search firm helping emerging startups and cutting edge technology companies find top talent.
Fronto is the US division of NBT Partners, which launched in November 2012 with the introduction of Cashslide, the leading reward discovery app in Korea. With over 2 million daily active users and 8.5 million accumulated downloads, Cashslide dominates the Korean mobile advertising market. The platform presents users with cash rewards, product savings, news, entertainment and other content from a mobile lock-screen. With its success in Korea and a successful $4 million Series A raise in July 2013, NBT Partners began expanding globally, establishing presences in China and Japan. The company is now turning its sights toward the American market with the creation of Fronto, headquartered in San Francisco, CA
"Companies are looking diligently for advertising and media solutions across the mobile landscape," says Luke Ahn, CEO of Fronto. "We provide these organizations a way to successfully engage mobile users and share the right content to the right person, using an established and proven model of reward discovery."
With the company in early stage, Fronto began its search for a VP of Sales to head the US expansion. This key hire would be the company's second employee, and needed to bring a successful track record at an early-stage mobile company. The company turned to Millennium Search, an executive search firm specializing in recruiting for early-stage technology companies, to head the search efforts. Marc Fox, Managing Partner at Millennium Search, led the search.
"Fronto is unveiling a solid product to the US market, but is in its earliest stages of growth," says Fox. "They needed a top-notch performer who could hit the ground running and build a business in the mobile space from scratch. As the second employee in the division, this hire needed to be prepared for the expected challenges of early-stage startups."
The result of the search was the hiring of Kelly McGrath as Fronto's VP of Sales. McGrath brings a successful background in startup business development, sales and marketing to the Fronto team. McGrath joins the company from PlayHaven, an end-to-end business engine for mobile gaming developers, where he served as Manager of Publisher Development, prior to which he was the VP of Sales. With previous roles at LocationLabs, SAP and JetBlue, McGrath is well-versed in the mobile space, with a background that includes mobile iOS development. McGrath is a graduate of Stanford University with a BA in Science, Technology and Society.
"Fronto is just beginning to take hold in the market, and needs a hire who could develop business successfully from the ground up," says Ahn. "Millennium Search brought a great deal of experience and expertise around early stage startups, and really understood what we needed in a VP of Sales. They quickly began delivering candidates with the experience and startup DNA we sought, which resulted in the hire of our VP of Sales. We look forward to their assistance in the future."
About Millennium Search
Millennium Search is an Executive Search Firm working with early-stage startups and cutting edge technology companies to drive growth through the acquisition of the industry's top talent. We work with the Bay Area's fastest growing technology companies backed by VCs like Greylock, KPCB, Google Ventures, Andreessen Horowitz, Accel Partners and more. To learn how we can help your technology company find the top talent it needs, visit http://www.msearchllc.com.
To view the case study for this search, visit http://www.msearchllc.com/executive-search/case-studies/fronto-case-study.