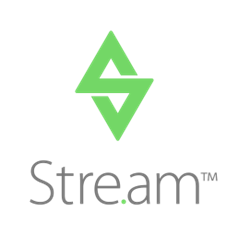 Great technology should feel like an extension of the human form. At the end of the day, life is live. How we share it should be as well. That's why we invented Stre.am.
Charleston, SC (PRWEB) April 10, 2014
InfiniteTakes, a video technology startup, announces they will be debuting their live video streaming app dubbed "Stre.am" (http://stre.am) at DIG SOUTH's 2nd Annual Interactive Festival in Charleston, South Carolina on Friday, April 11th. Stre.am will be displayed at the STEAMPUNK STARTUP Shindig & Concert in the Cistern Yard on the College of Charleston campus. Concert attendees will be given exclusive access to download Stre.am. User-generated live video will be projected throughout the show, and attendees will be able to share their live streams through any social platforms they choose.
"Social media is largely filled with content from the past that's edited and manipulated by people sharing an augmented version of life," said Justin VanBogart, President and Co-Founder of Stre.am by InfiniteTakes. "We are on a mission to empower every person to share and view life's moments as they happen."
Stre.am by InfiniteTakes not only allows users to share live video with the world, but also allows anyone from around the world to find and watch live video by displaying all of the live feeds through a geo-centric social network on http://stre.am.
"No longer will tyrannical governments or evil acts be able to exist without the fear of that event being streamed live to the world. 'Shoot, edit, and upload' was a great start, but the future is live. We're delighted to be a piece of that future," said VanBogart. "Whether it's a natural disaster being shared with the world to millions of viewers or an intimate destination wedding being streamed to loved ones, we're honored to be part of the technology story that doesn't manipulate life, but instead complements it. Great technology should feel like an extension of the human form. At the end of the day, life is live. How we share it should be as well. That's why we invented Stre.am."
Shortly after InfiniteTakes launches Stre.am at DIG SOUTH, they will be announcing Stre.am's official BETA. Users can request an invite to be one of the first to know when Stre.am has officially launched. Currently, Stre.am is exclusive to the Apple App Store with plans of launching on the Google Play app store shortly. Live streams can be viewed using any device at http://stre.am. InfiniteTakes has successfully completed its seed funding round and will soon be announcing it's Series A offering to investment partners. Additional video offerings will be announced in 2014 including offering its proprietary live video technology to enterprise partners and licensing its technology to video technology and media companies.
For more information, go to http://InfiniteTakes.com or http://Stre.am.
About Stre.am by InfiniteTakes
InfiniteTakes is a video technology development company founded in 2014 in Charleston, South Carolina by video enthusiasts and serial entrepreneurs. Through an exclusive relationship with SPARC, named #1 fastest-growing software company by Inc. 500 in 2013, InfiniteTakes launched its first product, a live video streaming mobile app and web-based geo-centric social network, called Stre.am in April of 2014. With deep roots and expertise in video technology, InfiniteTakes licenses its proprietary software and live streaming technology to enterprise partners, video technology firms, and media companies. Visit InfiniteTakes.com or http://stre.am to learn more.
About SPARC
SPARC is a software product development company creating engaging, forward-thinking technology while keeping Team Members at the core of everything we do. With offices in Charleston, South Carolina and Washington, D.C., SPARC provides software development services for the government and commercial sectors, and develops commercial software products for the executive leadership, human resources, big data analytics, and mobile markets. In 2013, SPARC was ranked by Inc. 500 as the 14th fastest-growing private company in the U.S. Come by for a tour and see SPARC's award-winning culture for yourself, or learn more at http://www.sparcedge.com.