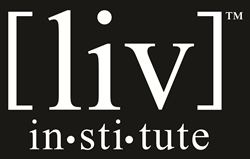 Love of beauty is taste. The creation of beauty is art.~ Ralph Waldo Emerson
Boca Raton, Florida (PRWEB) April 09, 2014
In the planning and development stages for several years, The LIV Institute is opening inaugural locations in Boca Raton and Miami, Florida. The brainchild of noted Plastic Surgeon Dr. Andrew Ress, the Institute promises to offer breakthrough technologies combined with the most acclaimed and experienced surgeons to produce a truly unique experience.
Men and women who want to look and feel vibrant and more energetic will find surgical and non-surgical procedures performed by physicians who have honed their skills sufficiently to be selected by Dr. Ress to perform at the Institute.
LIV Institute is truly unique, offering total body and face care, rejuvenation, and transformations to men and women in a diverse arena of choice. "Fitting the proper procedure to the patient is the first critical step in the LIV philosophy of total patient care and satisfaction," said Dr. Ress. "We thoroughly assess the patient's goals and then offer them the best course of treatment to realize their expectations."
The Exclusive Debut will be April 24th at the LIV Institute at Boca Raton from 5:30 to 7:30 pm and it will be an opportunity to meet Dr. Ress and his staff. Complimentary Mini Facials & Skin Consultations are being offered as well as tours of the Institute.
Hailed recently by the Sun-Sentinel as Boca Raton's, "Best Cosmetic Surgeon", Dr. Ress has led a successful, private practice since 1997 that is informed by the philosophy of "great results" using "the least invasive procedures available". His patients are able to take for granted the luxury of minimal downtime along the path to confidence. He is a regionally renowned philanthropist, attributed the honor of being named "Hometown Hero" by Boca Magazine for his work with charities such as The Ress Family Music Therapy Program at Florida Atlantic University, The Miami Children's Hospital Foundation, Operation Smile and The Haven.
The LIV Institute at Boca Raton is located at 6877 SW 18th Street, STE H201, Boca Raton, FL 33433
Phone: 844-LIV-SEXY