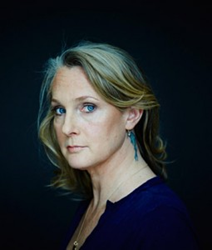 Easton, PA (PRWEB) April 09, 2014
Piper Kerman, author of the best-selling memoir, "Orange is the New Black: My Year in a Women's Prison," will visit Lafayette College at 7 p.m. on Wednesday, April 16 for a lecture in Colton Chapel. The public is welcome to attend free of charge.
Compelling, moving, and often hilarious, "Orange is the New Black" recounts the 15 months the Smith College alumna and author spent in Connecticut's Danbury Correctional Facility for a crime she had committed 10 years earlier stemming from a youthful dalliance in the world of drug trafficking.
Since its success, the story has been adapted into an original television series for Netflix.
Kerman currently travels the country speaking to students of law, women's and gender studies, sociology, and creative writing, as well as to groups such as the American Correctional Association's Disproportionate Minority Confinement Task Force. She also serves on the board of the Women's Prison Association.
The event is sponsored by the Office of Student Leadership and Involvement, the Lafayette Activities Forum, the Office of Gender and Sexuality Programs, the Center for Community Engagement, the Office of the Dean of Students, the Women's and Gender Studies Program, and the Africana Studies Program.
###
--------------------------------------------
Lafayette is a top liberal arts college with 2,400 students and 215 full-time faculty that offers a wide variety of undergraduate degree programs including engineering. With close proximity to New York City and Philadelphia, Lafayette has one of the highest endowment-per-student rates in the nation. This means ample resources to fuel student research, and provide opportunities for study abroad, internships and field work. It means outstanding facilities, Division I sports, funding for 250 student groups on one of the most beautiful campuses in the country.
--------------------------------------------
Photo credit: Brian Bowen Smith
Kathleen Parrish
Associate Director of Media Relations
Lafayette College
Communications Division