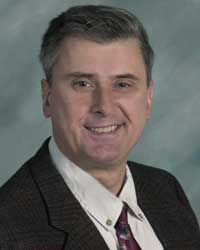 Louisville, KY (PRWEB) April 08, 2014
Millions of individuals who suffer from the pain and negative cosmetic effects caused by receding gums can now receive a minimally invasive treatments from Dr. Reid Nelson. The Pinhole Surgical Technique™ is a new and minimally invasive dental care procedure in Louisville that treats gum recession without the high levels of swelling and pain that are associated with sutures or large incisions caused by a scalpel.
Until recently, patients suffering with receding gums from gum disease or old age were given very limited treatment options, including gum grafting, which involves removing gum tissue from the top of the mouth and grafting it into the receding areas. This traditional grafting procedure is time-consuming and often requires multiple treatment sessions due to the fact that only one or two teeth can be treated at a time.
With the groundbreaking new procedure called The Pinhole Surgical Technique™, patients can now receive gum recession treatment without dealing with the trauma and lengthy recovery time associated with incisions and sutures. Because the procedure is quick and minimally-invasive, many patients only require a single treatment session. During the procedure, a small hole is made in the gums with a specialized dental tool. Small handheld instruments are then inserted into the hole and used to gently relax the gum tissue and push it down over the receded area. The minimally-invasive nature of the technique results in quicker healing time and reduced bleeding, pain, and swelling.
In an effort to provide new and improved dental care in Louisville, Dr. Nelson now gives patients the option of receiving The Pinhole Surgical Technique™ for receding gums. Patients who want to find out more about the procedure are invited to schedule an appointment with Dr. Nelson's office by calling 502-653-8185.
About The Doctor
Nelson & Lowy, psc. is a periodontal practice offering personalized dental care for patients in Louisville, KY. The practice is led by Dr. Reid Nelson and Dr. Doug Lowy. Dr. Nelson received his DMD at the University Of Louisville School Of Dentistry, and became certified in Periodontics from the Medical College of Virginia. Dr. Nelson is currently involved in the Department of Veterans Affairs, and is a member of many professional organizations such as the American Academy of Periodontology and the Academy of Osseointegration. He lectures at the University Of Louisville School Of Dentistry for both graduate and undergraduate levels. Dr. Lowy received his B.A. in Earth Science and Mathematics from Newark State College and his M.A. in Clinical Psychology from Morehead State University. He completed his dentistry training at University of Louisville and his Periodontal Certificate from the University of Connecticut. Dr. Lowy is an assistant professor of periodontics at the University of Louisville and is course director of a hands-on periodontal course for sophomore dental students. Both doctors are certified to offer advanced treatments such as LANAP® and the Chao Pinhole Surgical Technique™. To learn more about Nelson & Lowy, psc. and their dental services visit their website at http://www.louisvilleperio.com and call (502) 653-8185.