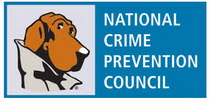 Those who suffer sexual assaults need to know they are not alone and isolated... Ann M. Harkins, NCPC President and CEO
Arlington,VA and Las Vegas, NV (PRWEB) April 09, 2014
Ann Harkins, CEO of The National Crime Prevention Council (Home to McGruff the Crime Dog®), and Keli Wilson, AlertID's Founder, are teaming up to create awareness and support victims during Sexual Assault Awareness Month.
According to government reports, a sexual assault occurs every two seconds in America. Unfortunately, these incidents are reported less frequently than any other violent crime as only a small percentage of brave survivors are willing to step forward to report their assaults and participate in the criminal justice process. With more than 200,000 reported incidents of sexual violence occurring each year, the two organizations are working together in an effort to raise awareness and to stress prevention of sexual assault as well as to support victims.
"Those who suffer sexual assaults need to know they are not alone and isolated," said Ann M. Harkins, NCPC President and CEO. "There are resources available to help survivors, and NCPC has resources to help people learn how to take proactive measures to increase their personal safety and reduce potential victimization. We are proud to team with AlertID and its platform to provide up-to-the-minute information that can help our families, friends, and neighbors stay safe."
For AlertID's Founder, Keli Wilson, supporting victims is of great importance, but she also wants to emphasize the importance of prevention. AlertID informs you of the dangers in your neighborhood and allows you to communicate with neighbors very quickly. The free program offers crime and sex offender alerts, in addition to other important public safety alerts and prevention tips online, via email and on smartphones. According to Keli, "Information is power, and the more we are aware of the dangers in our neighborhoods and the more proactive we are, the better we can protect ourselves, our children and our families."
For prevention tips and resource information on Sexual Assault from AlertID, developed in conjunction with the National Crime Prevention Council, please visit: http://alertid.com/search/sex-crimes.asp
About the National Crime Prevention Council
The National Crime Prevention Council is the nonprofit leader in crime prevention. For more than 30 years, our symbol of safety, McGruff the Crime Dog®, has delivered easy-to-use crime prevention tips that protect what matters most—you, your family, and your community. Since 1982, NCPC has continuously provided the American public with comprehensive educational materials, training programs, and effective crime prevention messaging, delivered in large part through its vast network of more than 4,600 state and local law enforcement agencies, crime prevention associations, community groups, foundations, and corporate partners. For more information on how NCPC can be a public safety expert for you or how to "Take A Bite Out Of Crime®," visit http://www.ncpc.org.
About AlertID, Inc.
AlertID is your family neighborhood safety network. AlertID offers sex offender alerts that cover more than 90% of the US population and crime alerts for hundreds of cities in the US and all of England. AlertID has more than one million members in 85% of US zip codes and more than 30 countries. AlertID has proven to help reduce crime, using secure and proven technology to create two-way communication between citizens and federal, state, and local authorities to provide immediate information on crime, terrorism, natural disasters, or severe weather that can threaten the safety of families and communities. For more information, visit http://www.AlertID.com.