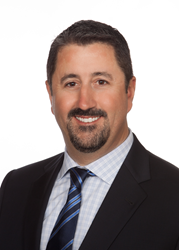 We're very satisfied with our Sacramento team and know they will be able to fully service new and existing clients.
Sacramento, California - (PRWEB) April 10, 2014
PM Environmental, Inc., opened its doors in sunny Sacramento, California, on 3400 Douglas Boulevard, Suite 200 Roseville, CA, 95661, in January of this year. John Wharff, Vice President and Western Regional Manager, was brought on to lead the expansion and has recently added new members to the growing team.
"(Wharff) is an experienced, well-known and respected industry veteran and helping chart PM's Western growth," said Michael T. Kulka, Founder and CEO of PM Environmental. "We're very satisfied with our Sacramento team and know they will be able to fully service new and existing clients."
Wharff is using his experience in managing environmental due diligence programs and projects for various national and regional financial institutions, capital markets, investors and developers, to grow the team and operations in the region. Wharff is a California native and has also served as the program manager for an Environmental Protection Agency (EPA) Brownfield Assessment Grant as well as been Task Order Manager for hazardous waste site investigations for Caltran's Northern and Central contract regions.
Recent additions to the Sacramento office include Lara Klaman, Cory Martini and Kristen Rini.
Lara Klaman is an office and client services manager with over 20 years of experience. She is experienced in due diligence project and portfolio management and has also served as a deputy clerk for the Shasta County Superior Court in California. Klaman has extensive training in customer service and company data collection systems. Klaman will oversee Phase I & Phase II project documentation and focus on coordinating day-to-day office operations.
Staff Consultant Cory Martini will oversee Phase I & Phase II ESAs, asbestos and lead-based paint building inspections, and National Emissions Standards for Hazardous Air Pollutants (NESHAP). Martini is a licensed California Division of Occupational Safety and Health (Cal/OSHA) Certified Site Surveillance Technician (SST) and California Department of Public Health (CDPH) Lead Sampling Technician.
University of California, Davis, graduate Kristen Rini is an environmental scientist who will be Sacramento's due diligence staff consultant. Rini has four years of experience conducting site assessments and worked with the state water resources control board.
The Sacramento team enhances PM's lineup of experts with in-depth experience managing environmental projects, building facilities and energy projects, with a constant focus on helping clients clearly understand their risks, allowing them to make sound, well-informed business decisions.
About PM Environmental
PM Environmental, Inc. was incorporated in 1992 and is a full-service environmental consulting firm with offices throughout the United States. PM is ranked #1 in Michigan and nationally has ranked in the top 20 environmental consulting and engineering services company by EDR ScoreKeeper™ over the last five years. Services include Environmental Site Assessments, Property Condition Assessments, Brownfield Redevelopment, Environmental Compliance Audits, Building Facilities Services, Underground Storage Tank Management, LEED and Energy Auditing Services, and more.