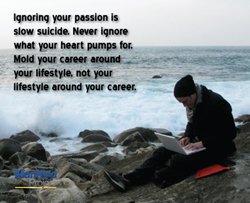 Hearing over and over "a man needs a sense of purpose" isn't the same as tracking it down, identifying it, and claiming it for yourself. It's not the same as finding and then living it. ~Chris Kyle
San Francisco, CA (PRWEB) April 09, 2014
In March 2014 the ManKind Project USA hosted the second annual Power of Purpose Summit, bringing over 6000 men and women from around the world together in the exploration of purpose with 28 authors, experts, social-change agents, and entrepreneurs. Following on the tremendous success of the summit, the ManKind Project USA is relaunching the essential course for the modern man, the "Man on Purpose" course. Learn more at http://manonpurposecourse.com.
The "Man on Purpose" course promises to help any man bring more passion and energy to his life through the exploration of purpose. A man living his life on purpose is a hero of sorts. He might be a dad or a doctor, a math teacher or a mechanic, a chef or a computer geek. It doesn't matter what he does for a living. What matters is that he gets up every day with a clear sense of who he is and what he's doing in the world. He's taken responsibility for finding his calling and — once it's clear to him — living it. Fully.
"If you want to identify me, ask me not where I live, or what I like to eat, or how I comb my hair, but ask me what I am living for, in detail, ask me what I think is keeping me from living fully for the thing I want to live for." ― Thomas Merton
The Man on Purpose takes men on a 7 week journey to discover, explore, and take action to live their deepest sense of purpose in the world. Course participants will have the chance to look at obstacles to living more in line with their passions, and gain skills to benefit not only themselves, but the world.
The course is taught by Chris Kyle and George Daranyi, both Certified Training Leaders in the ManKind Project, who have over 30 years of experience working with men in transformational experiential training programs. Chris and George take the refined wisdom of their own experience, along with wisdom and teachings from some of the top purpose experts in the world, including Chris Attwood, Janet Bray Attwood, Tim Kelley, Dan Millman, Richard Leider, Claire Zammit, Ken Wilber, and others to create an exciting and engaging adventure for men.
The course will be presented in weekly phone lessons and live Q&A sessions and combined with a unique one-on-one mentoring model and an online community forum. Every weekly session will be recorded for download by participants at their convenience. The course promises to offer a lasting impact to any man ready to make a commitment to his future success.
The ManKind Project USA is a 501(c)(3) nonprofit training and education organization, and is not affiliated with any religious practice or political party. MKP USA strives to be increasingly diverse and culturally aware. Learn more about the ManKind Project USA at http://mkpusa.org.