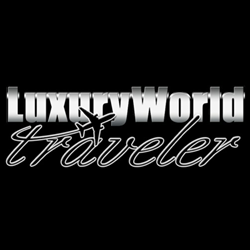 A social media based contest awarding the winner a luxurious dream vacation has attracted the likes of Hollywood production companies and stars alike.
Huntington Beach, CA (PRWEB) April 09, 2014
Luxury World Traveler™ is an Instagram based account that, for the last year has acquainted their followers to a new destination country every week and highlighted many of the tourist attractions, activities, and luxury hospitality unique to that specific area. They are now going to provide one lucky follower, and their guest, the opportunity to actually experience a luxury trip themselves.
The weekly structure of the luxury travel themed Instagram account is the primary reason for its quickly growing popularity and nearly 270,000 followers. In order to further engage its audience, Luxury World Traveler™ hosted a contest on their Instagram account (@luxuryworldtraveler) where followers were asked to nominate someone they felt was most deserving of a dream vacation. Hundreds of nominations were submitted by Luxury World Traveler™ followers, and now six semifinalists have been chosen. Their picture, along with the reason for their nomination, has been posted on the Luxury World Traveler™ Instagram account. The Instagram community and followers will vote by "liking" the selected finalist's picture they are voting for. At 12:00 a.m. PST on Sunday April 13, 2014, the finalist's picture with the most "likes" will be declared the winner of an all-expense-paid luxury vacation.
The concept of a social media based contest has attracted the likes of Hollywood production companies as well as Reality Television Star and Real Estate Mogul, Katrina Campins. The entire 3-day experience will be filmed from the time the winners touch down in Miami on May 2nd, until the time they depart on May 5th. Katrina Campins expressed her enthusiasm by saying:
"Having worked in the luxury sector and TV for a decade, have always dreamt of a way to combine my experience in the luxury world and the deep human element that comes with helping others. Helping others is one of most gratifying feelings for me. That's why I am so excited about this opportunity with Luxury World Traveler™, as it is the perfect marriage of my two passions."
Miami-based luxury companies are also thrilled to be involved and many have generously donated their products and services to the winner's dream vacation. The Z Ocean Hotel, Exotic Rental Car Company Lou La Vie, and Yacht Charters of Miami are among the participating sponsors of the winner's dream vacation. Yaniv Eliyahu, the owner of Yacht charter of Miami, has this to say:
"My company and I are very excited to be a part of this wonderful event. We really liked Luxury World Traveler's contest idea and the concept of paying it forward. We are more than happy to provide their contest winner with a yacht cruise around the Miami Harbor."
A sixty second promotional commercial is available on Luxury World Traveler's website for Individuals or companies interested in learning more about the Miami Luxury Travel contest. For additional information please email the company directly or call the number provided in the contact information.