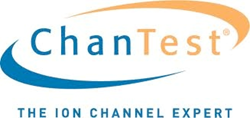 Cleveland, Ohio (PRWEB) April 10, 2014
Collaborative relationships between academia, the industry and vendors are one of the most important aspects of achieving innovation, efficiency and success in drug discovery. To that end, ChanTest will host a series of scientific symposia and user meetings in 2014 to foster collaborations in drug discovery.
The first of these sessions will be held on May 8-9, 2014, where ChanTest will host the 4th ChanTest User Meeting: Collaborations in Drug Discovery at the beautiful Hilton La Jolla Torrey Pines coastal retreat near San Diego, California. This two-day event will feature representatives from organizations who currently collaborate with ChanTest, and will demonstrate how such collaborations have positively impacted their work.
The keynote speaker for this complimentary event will be Dr. Philip Sager, Chair of the Scientific Committee, Cardiac Safety Research Consortium. He will speak on "Pre-clinical Testing: Impact on Decision Making/Clinical TQT Trial Design and Eventual Replacement of the TQT".
Register for this event here.
The second session, co-organized by ChanTest & Cambridge Bioscience, will be held on June 19-20, 2014 at the picturesque Clare College in Cambridge, England. This will be a two-day event and will bring together partners from prominent academic institutions and companies active in ion channel drug discovery and safety.
Keynote speakers for this complimentary event will be Professor Peter McNaughton FMedSci, Wolfson Centre for Age Related Diseases at King's College, and Arthur M. "Buzz" Brown, M.D., Ph.D., ChanTest Founder and CEO.
Register for this event here.
Save the date for the third and final session of 2014! The 5th ChanTest User Meeting: Collaborations in Drug Discovery will be held on October 30-31 in Boston, Massachusetts. Stay tuned for more details by visiting the ChanTest event page here.
"With the great response from our 2013 User Meeting Series, we are again looking forward to bringing together a range of experts from academic institutions and discovery labs to highlight their work and the value of their collaborations with ChanTest," explained Chris Mathes, Ph.D., Chief Commercial Officer at ChanTest.
About ChanTest® – The Ion Channel Expert
ChanTest's mission is to serve the drug discovery and development needs of customers worldwide. Since its start in 1998, the Contract Research Organization has tested compounds for more than 300 global pharmaceutical and biotechnology companies. ChanTest also partners with these companies to accelerate the drug development process for the release of better, safer drugs. ChanTest offers integrated ion channel and GPCR services (GLP and non-GLP) and reagents. The company's library of validated ion channel cell lines, and nonclinical cardiac risk assessment service portfolio, is the most comprehensive commercial library available today.
Because of ChanTest's influential role in the cardiac safety field, along with the company's uncompromising commitment to quality, an independent survey has named ChanTest the "most trusted and most used fee-for-service provider" since 2006. ChanTest is based in Cleveland, Ohio.
Visit http://www.chantest.com to learn more about ChanTest.
FURTHER INFORMATION
ChanTest
14656 New Parkway
Cleveland, Ohio 44128
1-877-828-1777 Toll Free
1-216-332-1665 Tel
1-216-332-1706 Fax
info(at)chantest(dot)com
Contact for Media Inquiries:
Chris Mathes, Ph.D., M.B.A.
Chief Commercial Officer
cmathes(at)chantest(dot)com
http://www.chantest.com