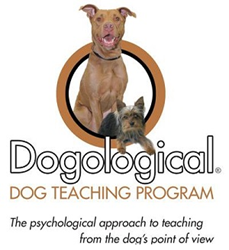 Approximately 5-7 million companion animals enter animal shelters nationwide every year, says the ASPCA.
Phoenix, AZ (PRWEB) April 09, 2014
Today, approximately 5-7 million companion animals enter animal shelters nationwide every year, says the ASPCA. As a result, approximately 3 million to 4 million of those adoptable animals are being euthanized. According to the Humane Society, a contributing factor of these euthanizations has been identified as lack of proper training, proving that the United States can still help to lower this number.
Dogological, which uses a simple, compassionate and psychological approach to training dogs, believes that by providing dog owners with easily accessible and affordable dog training methods, more dogs will be kept out of shelters and the number of euthanizations each year will significantly decrease. In partnership with Gabriel's Angels, a non-profit organization that provides pet therapy to over 13,000 abused, neglected, and at-risk children in Arizona, Dogological launched an Indiegogo crowdfunding campaign to make the Dogological Dog Teaching Method At-home Program DVD set available to dog owners worldwide and contribute to the expansion of Gabriel's Angels' pet therapy program. With just five days left of the campaign ending on April 13 at 11:59pm PT, Dogological wants to thank their contributors for their support and encourage others to join the cause.
"My goal is to be able to make the Dogological training method available to anyone that wants to have a well-mannered dog while maintaining a mutually beneficial relationship with their pet," said Brad Jaffe, owner and dog training specialist at Dogological. "The campaign is also supporting the Gabriel's Angels organization because we have tightly aligned missions. Gabriel's Angels helps heal and nurture abused and neglected children through the gentle loving presence of therapy dogs, while we help to prevent dogs from being exposed to harsh and abusive training methods. We both have an understanding that just as children never deserve to be hit, intimidated or humiliated, neither do dogs."
For further information about the Dogological crowdfunding campaign or to aid in support of their cause, visit the official campaign page or contact Leslie Schmidt of Engage at lschmidt(at)engagepr(dot)com.
About Dogological
Dogological is a company that seeks to empower dog owners by teaching from the dog's point of view. Over the past 15 years, Dogological has worked with over 6,500 owners and their dogs, including many that now serve as therapy dogs at Gabriel's Angels. Dogological has perfected a program for communicating with dogs in a way that they understand. To find out more about Dogological, please visit Dogological.com and be a part of our supporter base on Twitter and Facebook.
About Gabriel's Angels
Gabriel's Angels is a 501(3)(C) nonprofit organization whose mission is to deliver healing Pet Therapy to at-risk children, nurturing their emotional development and enhancing the quality of their lives forever. Registered Pet Therapy Teams comprised of owners and their pets visit partnering agencies serving abused, neglected and at-risk children in Central, Southern and Northern Arizona. The therapy visits provide children with unconditional love and teach core-behaviors. The non-profit relies solely on private and corporate donations along with grants annually to fund their Pet Therapy Programs. For more information about becoming a Therapy Team or volunteer or to make a donation, please call 602.266.0875 or visit GabrielsAngels.org.