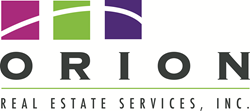 Through hard work and strong relationships, we have been afforded the opportunity to place our flag in Georgia
Houston, Texas (PRWEB) April 09, 2014
Orion Real Estate Services has been awarded six new management contracts for multifamily properties in the Atlanta Region as of April 1, 2014. These communities are located in Stockbridge, Rome, Dalton, Blue Ridge, Cartersville and Smyrna.
"Through hard work and strong relationships, we have been afforded the opportunity to place our flag in Georgia," said Brian Willey, Director of Business Development for Orion's Southeastern region. "We are aggressive, focused and driven by our clients' needs. Whether it's turning around struggling assets or stabilizing new developments, our talented leadership offers effective property management solutions."
To ensure a seamless management transition for these communities, Orion brought in a support team from their corporate headquarters. "Orion is invested and fully committed to building a strong presence in the region. We recently relocated a compliance monitor from our Houston office to better serve local businesses." said Gene Blevins, Chief Operating Officer for Orion Real Estate Services.
Orion Real Estate Services is a full-service, multi-family residential management company with a growing portfolio of more than 27,000 apartment homes under management throughout the nation. Orion is a NMHC top 50 management company and is certified by the Institute of Real Estate Management (IREM) as an Accredited Management Organization (AMO). For more information visit http://www.ores.com