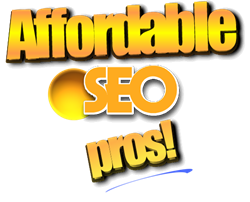 This is one of our biggest sales of the year!
Denver, CO (PRWEB) April 09, 2014
A Colorado based ad agency with a global reach, Eye To Ad Media announces a spring sales event on all advertising packages. Potential customers will be able to take advantage of prices reduced by up to 15% off of normal retail pricing. For this special promotion, the company will also offer no cost keyword research for all clients that purchase an SEO campaign greater than six months in length.
One important part to effectively marketing any business, is having graphic designs that stand out and portray the brands image in a positive light. The company utilizes talented designers both domestically and internationally that are highly trained in design and branding. Customer service is cornerstone to Eye To Ad's mission. Clients are assigned a personal marketing manager that will help guide them through creating an effective advertising campaign one step at a time.
Companies both large and small can take advantage of the tremendous reach capabilities that extend locally and internationally. Unlike typical ad agencies that can have outlandish costs associated with them, this advertising company has media kits that are very affordable and geared toward small business owners. Effectively and efficiently marketing a company can be a juggling act, especially in the ever changing world of internet advertising. But it doesn't have to be, there are ways to simplify things.
Fortunately the solution for many can be easily solved by making one simple phone call. Clients can expect to initiate campaigns that cross over multiple forms of media. Packages can include complex strategies such as SEO, video production, direct mail, voice overs, copy writing, graphics and broadcasting. Without a simplified solution, a business owner may become overwhelmed with trying to keep up several campaigns running simultaneously.
The internet is among one of the best places to acquire new clients. Some have even referred to it as the new phone book. While paper media, such as direct mail most likely will never fully disappear, it is noticeable to see a shift towards more digital forms of marketing. With apps and smartphones changing the landscape, just how the future of marketing will look is unknown. Although digital marketing is growing more than ever before and one can assume the trend will continue well into the future.
Finding where customers are hiding can be another challenge. Understanding the target audience and demographic is essential to building a successful campaign. Fortunately the internet can provide incredible insight into the appetite of the consumer. Keywords literally being a road map leading to the client's needs and desires. This makes is much easier for marketers to discover exactly what their customer base is looking for. Providing just enough insight to ascertain the best places to run ads and campaigns.
For more detailed information, please visit http://www.eyetoad.com or contact a consultant today for a non-obligatory initial evaluation. Interested parties will appreciate the low pressure, consultative approach that is taken by the company, as they will try to guide customers towards the most cost effective, result oriented solution possible.
Contact Information:
Zach Wennstedt
1-800-481-8638
info(at)eyetoad(dot)com