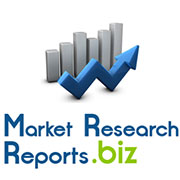 China Medical Informatization Industry 2013-2016
(PRWEB) April 09, 2014
Under the impetus of multiple favorable policies and market demand, China's medical informatization industry has entered a rapid development stage in recent years. As of the first half of 2013, management information system has been basically established in China's first- and second-class hospitals, where the clinical management information system construction has also got into the late stage, some have embarked on regional healthcare information system.
Browse Full Report With TOC: http://www.marketresearchreports.biz/analysis-details/china-medical-informatization-industry-report2013-2016.
However, with a shortage supply of funds and resources, most third-class or lower-level Chinese hospitals are still in the construction phase of management information system, and some are only getting started.
According to CHIMA's sampling survey on 1,067 hospitals nationwide, as of the first half of 2013, hospitals where in-patient nurse workstation system, ward doctor workstation system and out-patient doctor workstation system have been established represent the largest proportion, respectively 69.0%, 59.1% and 51.6%, while those with intensive care information system and clinical decision support system account for the minimum i.e. 13.0% and 14.0%, respectively.
China's healthcare IT market size grew at a CAGR of 21.7% in 2007-2012, reaching RMB20.6 billion in 2013. According to the NHFPC's 12th-Five-Year Informatization Promotion Arrangements, China's medical informatization construction carried out in 2012-2013 is principally a gradual "point-to-area" process, followed by a comprehensive promotion in 2014-2015. It is expected that its healthcare IT market size will grow at a CAGR of about 25% in 2013-2016.
To Download Full Report With TOC: http://www.marketresearchreports.biz/sample/sample/193695
With low concentration, there is a small number of cross-regional national healthcare software enterprises in the Chinese medical informatization market, and mainly dominated by domestic-funded enterprises such as Winning Software, Neusoft Group, DHC Software and Tianjian Technology on account of localization issues, early-stage disorderly competition, etc..
Table of Content
1. Overview of Medical Informatization Industry
1.1 Definition
1.2 Classification
2. Status Quo of Global Medical Informatization Industry
2.1 Development History
2.2 Major Countries
2.2.1 USA
2.2.2 UK
2.2.3 Japan
2.2.4 Canada
To Read Complete Report With TOC: http://www.marketresearchreports.biz/analysis/193695
3. Status Quo of China Medical Informatization Industry
3.1 Development History
3.2 Medical Services
3.2.1 Disproportionate Allocation of Healthcare Resources
3.2.2 Low Efficiency of Medical Resources
3.2.3 Healthcare Spending
3.3 Relevant Policies
3.4 Status Quo
3.4.1 Medical Informatization Construction
4. Key Enterprises
4.1 Winning Software
4.1.1 Profile
4.1.2 Operation
4.1.3 Revenue Structure
4.1.4 Gross Margin
4.1.5 R&D and Investment
4.1.6 Medical Informatization
4.1.7 Forecast and Outlook
4.2 DHC Software
4.2.1 Profile
4.2.2 Operation
Latest Reports:
Smart Windows Markets: 2014-2021
http://www.marketresearchreports.biz/analysis-details/smart-windows-markets-2014-2021
NanoMarkets has now been tracking the smart windows for five years and has produced detailed studies of this market and related businesses including the smart windows materials markets and smart auto glass. Our understanding of new high-tech glass markets has been further enhanced by our studies of BIPV glass, self-healing and self-cleaning glass and various segments of the display glass sector.
As part of our ongoing coverage of the smart windows sector, NanoMarkets has compiled numerous market forecasts in this space for the buildings/construction and aerospace sectors, with breakouts by type of smart windows technology and geographical region served.
In this report, we present a compendium of our eight-year projections in both volume (square meters) and value ($ millions) terms. We have updated our forecasts from 2013, both adjusting our numbers for current conditions in the smart windows business and bringing our forecasts up to date with numbers for 2021.
To Downlaod Full Report With TOC: http://www.marketresearchreports.biz/sample/sample/193705
As part of the overall analysis, this report also examines the cost and technical challenges that will have to be overcome for the smart windows markets to make new products a success. In addition, this report also develops a roadmap for the next-generation smart windows technologies, especially with regard to more effective self-dimming and self-cleaning glass, as well as hybrid smart windows/BIPV glass.
NanoMarkets believes that this report will provide guidance to all those interested in the business prospects for smart windows and the technologies that make them possible. NanoMarkets believes that those who will benefit from purchasing this study will include marketing and business development executives in the glazing, coatings, construction, automotive and aerospace industries.
Personal Care Packaging For Skin Care, Hair Care, Bath & Shower, Cosmetics And Other Applications - Global Industry Analysis, Size, Share, Growth, Trends And Forecast, 2013 - 2019
http://www.marketresearchreports.biz/analysis-details/personal-care-packaging-market-global-industry-size-market-share-trends-analysis-and-forecast-2012-2018
Personal care packaging refers to packaging of a wide range of products such as shampoos, conditioners, cosmetics, soaps, shower gels, body lotions, body creams, oils and toiletries among others. These products can be packaged in a wide range of materials such as plastics, paper, metals and cloth among others in the shape of boxes, bottles, pumps, sprays and other enclosures.
The report comprises of forecast and analysis for the personal care packaging market on a global and regional level. The demand forecast is based on volumes (million units) and revenue (USD million) for the period ranging from 2012 to 2019. The study includes drivers and restraints for the personal care packaging market along with the impact they have on the demand over the forecast period. In addition, the report includes the study of the opportunities available in the personal care packaging market on a global and regional level.
To Download Full Report With TOC: http://www.marketresearchreports.biz/sample/sample/138586
To give the users of this report a holistic view on the personal care packaging market, we have included a detailed raw material analysis along with the value chain. To understand the competitive intensity in the market, an analysis of the Porters five forces model for the personal care packaging market has also been included. The study comprises of a market attractiveness analysis, wherein the applications are benchmarked based on their market size, growth rate and general attractiveness.
Personal Care Packaging Market: Product Segment Analysis
Flexible packaging
Rigid plastics
Paper
Glass
Metal
Others (Includes nonwoven fabrics, cardboards, etc.)
Personal Care Packaging Market: Application Analysis
Skin care
Hair care
Bath & shower
Cosmetics
Others (Includes oral care, cotton pads, wipes, etc.)
About Us
Marketresearchreports.biz (http://www.marketresearchreports.biz/) is the most comprehensive collection of market research reports. Marketresearchreports.biz services are especially designed to save time and money of our clients. We are a one stop solution for all your research needs, our main offerings are syndicated research reports, custom research, subscription access and consulting services. We serve all sizes and types of companies spanning across various industries.
Contact US:
Office: United States
State Tower
90 State Street, Suite 700
Albany, NY 12207
Tel: +1-518-618-1030
E: sales(at)marketresearchreports(dot)biz