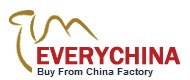 (PRWEB) April 09, 2014
According to the latest LED bulbs retail price survey from Everychina, this year the global average retail price of 40w LED bulbs has dropped slightly down about 0.8%, to $ 15.1 U.S dollar. And this happens in the United States as well, 60W LED bulbs showed a slight decline of 2.1% in price, reaching US$ 20.8.
American 40W LED bulb's price fell sharply, and 60W LED bulb's global price declined steadily.
According to Everychina, the 40W commodity price fell obviously in the United States in February. The average price fell sharply by 11%. Parts of the original commodities' prices fell, and the new models' prices are very low. CREE's 6W, 450lm dimmable bulb prices fell to $ 7.49 U.S dollar in February. In addition, some of the price of Philips light bulbs also came down.
The 40W bulb's price showed a 1.9 percent decline in February. Samsung 6.9W, 490lm bulb's price fell from 19.5 U.S. dollars to about 12.5 U.S. dollars, and this model came with a three year warranty.
The 60W LED bulb, each region showed stable prices of basic down trend. The United States showed a 2.6% rise in price, but the original commodity prices remained stable or showed a downward trend, mainly due to the fact that many high-priced items return to the market which could lead to a price rise.
Everychina believes that the first tier brand products spurred various regional markets to increase standards and speed up the integration. And intelligent lighting will also become one of the major trends in lighting products. However, the intelligent lighting market still faces hurdles in price and consumer acceptance which prevent it from becoming popular. Therefore, how to achieve a balance of performance and price are also the lighting manufacturers currently in dire need of solving problems.
Everychina's LED industry analyst expects the LED price continue to slide due to the fact that Chinese manufacturers are increasingly taking market share from other countries' suppliers. Also the process of LED technology is rapid, and there is a fierce price competition among the manufacturers. Everychina believes that LED lights' price reduction can encourage and enable the adoption of new technologies because the LED prices are still too high for consumers.
About Everychina.com
Everychina.com is a China products catalog and online supplier community, and it belongs to Beijing Global Trade Software Technology Co., Ltd.
About Beijing Global Trade Software Technology Co., Ltd.
The company was founded in 2009; it is a high-tech e-commerce services company with a focus on providing e-commerce services to SMEs in China. It is famous for its industry-leading e-commerce search technology and global search engine marketing technology. The company has two main products: EveryChina.com and Tradelink (http://www.maoyt.com). The latter provides one-stop e-commerce solutions & services to help SMEs get online inquiries or sell products online.