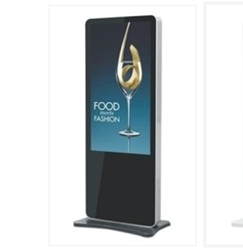 (PRWEB) April 09, 2014
As more and more homes and companies sign up for fast broadband, networking advertising players are getting more and more popular in modern life. Recently, Digital Signage China (Digital-Signage-China.com), a professional supplier of digital signage solutions, has announced its new wall-mounted type networking advertising players. (http://www.digital-signage-china.com/?content/product/category/10/index.html)
There are a total of 16 wall-mounted type networking advertising players in the new collection; the company is offering a special offer on these models to satisfy the growing demand for digital signage players. Orders placed before April 30, 2014 will be eligible for the discounted prices.
The new products have various video and audio input/output connections at the back of the device. Users can install many (free) applications, which allow them to control the media players without having to be in the same room through the internet.
Many advertising companies may have not yet purchased an internet-capable digital signage network players or still own old-style players. This makes managing the advertising content be a complex thing.
Digital Signage China is dedicated to developing innovative digital signage solutions to stay ahead of other competitors. The networking advertising players from this company are the right devices that simplifies this process by controlling video, audio or photo files on a wireless (Wi-Fi) or wired network.
About Digital Signage China
Digital Signage China (Digital-Signage-China.com) has over 8 years of experience in digital signage, allowing displaying rich content quicker, easier, and more effectively than ever before. The company specializes in the manufacturing and wholesale of high-end and middle-end digital signage players, enabling many companies worldwide across all business sectors to benefit from the power of digital media communication. For more information about the busienss and its digital players, visit http://www.digital-signage-china.com/.