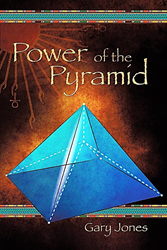 (PRWEB) April 11, 2014
Mankind has long sought to understand and control the Power of the Pyramid. In this exciting fantasy adventure, the monastery of the Absolute Church responds to a bold threat. It activates a group of young adults who are led by Paulos, a novice monk, to construct a square-base pyramid.
The story begins long ago in the kingdom of Bateer, when a powerful book of spells and incantations is found by the vengeful Lord Belasco. He intends to use "The Book of Shreeves" to kill the king and take over the kingdom. But the pyramid is designed to enclose Lord Belasco's castle and use the white magic power of the pyramid moving along its five medians to destroy all the good and evil magic being used in the great hall of the castle.
The cast of players in this adventure also includes Lord Belasco's evil minions and the teenage followers of the Absolute Church, who wage a valiant battle against the lord's stronger forces. In the struggle between good and evil, what power will the pyramid wield?
POWER OF THE PYRAMID (ISBN: 978-1-62516-942-6) is now available for $13.95 and can be ordered through the publisher's website:
http://sbprabooks.com/GaryJones or at www(dot)amazon(dot)com or www(dot)barnesandnoble(dot)com.
WHOLESALERS: This book is distributed by Ingram Books and other wholesale distributors. Contact your representative with the ISBN for purchase. Wholesale purchase for retailers, universities, libraries, and other organizations is also available through the publisher; please email bookorder(at)aeg-online-store(dot)com
About the Author: Gary Jones is a retired secondary school mathematics teacher in England. He realised one day after a lesson that the properties of a square-based pyramid lent themselves to be the basis of a magic battle book.
Strategic Book Publishing and Rights Co, LLC