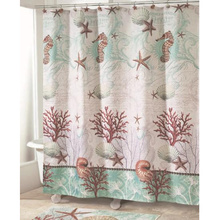 (PRWEB) April 16, 2014
Today, Lightinhome, a leading online store offering all kinds of curtains, is proud to introduce its curtain blog (http://www.lightinhome.com/blog) to all customers worldwide; the company has also launched a curtain promotion.
The blog, featuring the newest curtain trends and products in 2014, is specially designed to help people choose new styles of curtains at affordable prices. The new models it recommends can be found at the website of Lightinhome.com easily.
A good curtain can make people happy. The curtains from Lightinhome feature trendy designs and delicate craftsmanship. For better product quality, the company uses the best quality materials to make its products. It has some talented designers who are famous in the industry. Reliable product quality, good customer service and fast delivery are the important reasons why customers choose Lightinhome.
The company hopes to expand its market share rapidly through a series of promotions. The business has been in the industry for many years; it is devoted to the design, production, and sale of its curtains.
"I was satisfied with the curtains from Lightinhome.com. I am very happy to introduce this website to my friends. Thank you very much for the fast delivery," a customer, who has bought a shower curtain, comments.
About Lightinhome.com
Lightinhome.com is one of the world's leading home furnishing retailers; it provides custom curtains and all kinds of curtains at affordable rates. The company's products include vintage floral curtains, country curtains, blackout curtains and more. To find more information about the company, please visit: http://www.lightinhome.com.