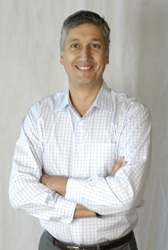 Washington DC (PRWEB) April 11, 2014
eGuard Technology Services has surfaced on Nine Lives Media's seventh-annual MSPmentor 501 Global Edition (http://www.mspmentor.net/top501), a distinguished list and report identifying the world's top 501 managed service providers (MSPs). This year's report includes:

MSPmentor 501 Global Edition.
MSPmentor 100 Small Business Edition (top MSPs with 10 or fewer employees).
MSPmentor 200 North America Edition.
MSPmentor 50 EMEA (Europe, Middle East, Africa) Edition.
MSPmentor 25 AANZ (Asia, Australia, New Zealand) Edition.
New: In-depth data tracking of per user and per device pricing data.
"As a first-time member of the MSPmentor 501 report, we are both honored and excited to be part of such a distinguished and well-known list that is held in such high regard within the IT channel, on global basis," said Khaled Farhang, Founder and CEO, eGuard Technology Services. "On behalf of myself and eGuard, we would also like to congratulate all of the MSPs that are being honored as part of this year's report."
The MSPmentor 501 report is based on data from MSPmentor's global online survey, conducted October-December 2013. The MSPmentor 501 report recognizes top managed service providers based on a range of metrics, including annual managed services revenue growth, revenue per employee, managed services offered and customer devices managed.
"MSPmentor congratulates eGuard Technology Services on this unique honor," said Amy Katz, president of Nine Lives Media, a Penton business. "Qualifying for our MSPmentor 501 Global Edition puts eGuard Technology Services in rare company."
MSPs on this year's global 501 list lifted their combined annual recurring revenues $2.61 billion, continuing seven straight years of strong growth. Together, those MSPs now manage more than 700,000 servers, according to Jessica Davis, managing editor, MSPmentor.
MSPmentor, produced by Nine Lives Media, is the ultimate guide to managed services. MSPmentor features the industry's top-ranked blog, research, Channel Expert Hour Webcasts and FastChat videos. It is the number one online media destination for managed service providers in the world.
To learn more about eGuard Technology Services and its selection of IT offerings, visit http://www.eguardtech.com/, follow us on Twitter @eGuardDC or "Like" our Facebook page at: https://www.facebook.com/pages/eGuard-Technology-Services/166103780080866?ref=tn_tnmn.
About eGuard Technology Services
Based in Washington DC, eGuard Technology Services was founded in 2002 with a mission to help small businesses in the Washington DC metro area get the most out of their business technology. Since its founding, eGuard Technology Services has helped many small businesses relieve their technology worries so that they can concentrate on growing their businesses and realizing their goals. eGuard is focused on providing the business tools that small businesses need to compete, providing affordable technology designs based on business requirements.
About Nine Lives Media
Nine Lives Media, a division of Penton (http://www.penton.com), defines emerging IT media markets and disrupts established IT media markets. The company's IT channel-centric online communities include MSPmentor (http://www.MSPmentor.net), The VAR Guy (http://www.TheVARguy.com) and Talkin' Cloud (http://www.TalkinCloud.com).