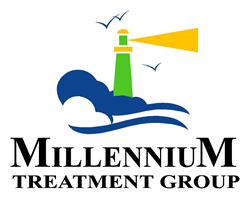 Lake Worth, FL (PRWEB) April 09, 2014
Opiate addiction is on the rise in the Tampa area. Millennium Treatment Group has seen a recent increase in the number of patients needing treatment. Because of this, Millennium Treatment Group is offering a great addiction treatment option for those in need.
Opiate addiction is among the most dangerous drug dependencies around and is often the most difficult to kick. Opiate addiction can destroy lives, ending friendships and relationships and costing people their jobs as well as greatly harming their health and risking death.
More lives are lost to opiates like heroin than any other popular drug in use. With heroin use on the rise, especially in Tampa, the best rehab and treatment options need to be found for those who have become addicted. It's not too late to save them.
Millennium Treatment Group offers patient detox, intensive out-patient treatment and partial hospitalization products that are available specifically to treat opiate addiction. Medical treatment is necessary for opiate addiction in order to stabilize the withdrawal process and ensure the safety of each client. Once the patient's body has been cleansed of harmful chemicals, treatment for the addiction can actually begin.
Millennium Treatment Group has the supportive staff and experienced doctors necessary to help people overcome opiate addiction. They can help people recover and start a new life. What differentiates Millennium Treatment Group from other counseling centers is that Millennium does 50 percent medical and 50 percent clinical on a one-on-one level with each individual client. Each patient has an individualized treatment plan which is tailored to the specific needs of each client.
In addition to working with each individual patient, Millennium Treatment Group will work with families in family therapy to rebuild relationships and trust.
The first step towards addition treatment is to pick up the phone and call Millennium at 1-800-649-3202. Take that first step and don't wait until it's too late. Treatment is available at Millennium's facility on South Congress Avenue in Lantana. Find out more information by visiting http://www.millenniumtreatmentgroup.com.
At Millennium Treatment Group, they take special pride in their facilities. They also take great care to ensure that the environment they provide will be comfortable, and as conducive to recovery as possible. They feel very strongly that a therapeutic process must take place in an environment without unnecessary pressures and distractions. For more information, visit their website at http://www.millenniumtreatmentgroup.com/.