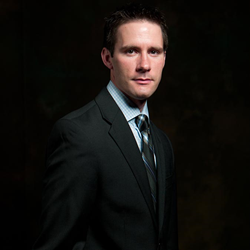 Sean's experience and knowledge of both the banking industry and strategic marketing enable him to lead our team and communicate our vision.
Franklin, Tennessee (PRWEB) April 10, 2014
"We have adjusted Sean's title to Executive Vice President of Financial Marketing Solutions," shared FMS President and CEO Tim Pannell, "because he has become that vital to our company. Sean's experience and knowledge of both the banking industry and strategic marketing enable him to lead our team and communicate our vision for excellence, learning and service as we seek to meet the needs of our clients."
"I'm very excited about this promotion for two primary reasons," enthused Hockenbery. "One is to be part of a team of such talented and dedicated people. It's rare to have a group with this collective level of drive and passion; it's just fantastic. And two, what I get most excited about is that I love the strategic planning for a business—identifying an area for growth or improvement, and thinking through the steps we're going to take to get there. Having been a part of this company since the beginning, I've seen it grow from three people to a full team that is ready to take on whatever that next phase is for us. My task is exciting, because in the context of the larger company, I get to see just how much we can offer in our next decade of business."
One of FMS' first hires, Hockenbery joined Financial Marketing Solutions in 2005. He began as an account executive and quickly moved into his natural role of helping to manage the agency and team. Hockenbery was promoted to director of client service and then managing director for the agency. As the company celebrates their 10th year of business, Hockenbery has been named executive vice president due to his continued and consistent success in his role, now embracing broadening responsibilities and continuing to oversee the entire firm, including the creative and production teams.
Hockenbery has 14 years of experience in the financial services and bank marketing industry, starting his career after receiving his B.A. in marketing from Middle Tennessee State University in 2002. Hockenbery is a graduate of the American Bankers Association's School of Bank Marketing in 2007.
Hockenbery served for three years as a client service coordinator for American Express Financial Advisors, which provided him with extensive experience in customer relations and management. He later worked with Union Planters, which became Regions Bank, serving as a financial services representative, learning firsthand the challenges of retail deposit and loan growth.
In his role, Hockenbery oversees key client relationships and all FMS account executives. He also manages and directs the agency, including its operations, and contributes to guiding the company's financial direction. Hockenbery collaborates with the FMS team and clients to ensure marketing objectives and corporate strategies are clearly heard, understood and met. He takes ownership of every branding and production campaign in the agency, working closely with our team to manage the process. Hockenbery also oversees new client development and manages ongoing account management with the team's other account executives.
About FMS: Financial Marketing Solutions is a branding agency that specializing in providing strategic, creative and interactive marketing solutions for banks. For more information about FMS, email tim(at)financialmarketingsolutions(dot)com or visit financialmarketingsolutions.com.