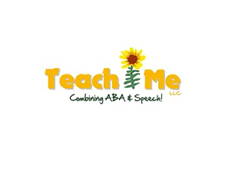 Building Confidence,Achieving Success!
Dallas Texas (PRWEB) April 10, 2014
This new estimate is roughly 30% higher than previous estimates in 2012 and is based on the CDC's surveillance study abstract; Prevalence of Autism Spectrum Disorder Among Children Aged 8 Years—Autism and Developmental Disabilities Monitoring Network, 11 Sites, United States, 2010. The study was released March 27, 2014.
The number of children identified ranged from 1-175 in Alabama to 1-45 in New Jersey.
The report found nearly half (46%) of the children had average or above average intelligence, compared to one third a decade ago. New data also showed that ASD is five times more common in boys than girls, (1 in 42 boys vs 1 in 189 girls), and estimates that autism affects roughly 1.2 million Americans under the age of 21.
"This data is significant," reports, Regina Crone, PhD, BCBA and Executive Director of Teach Me LLC, Dallas, Texas and Therapy and Beyond. "Now more than ever, we need to to increase awareness and promote the need for earlier diagnosis and evidence based intervention."
Autism Spectrum Disorder is defined as a brain development disorder characterized by impaired communication, social interaction and behavior. The CDC report shows that most children are diagnosed after the age of four, although diagnosis is possible as early as age two. Research suggests that the earlier a child is diagnosed with ASD, the better the individual's chances are of reaching their developmental potential.
While the prevalence continues to increase, the need for services has become critical. To help maximize each individual's potential, this growing population requires highly specialized and individualized support designed by a Board Certified Behavior Analyst (BCBA). Teach Me LLC and Therapy and Beyond's Clinical Centers provide ABA therapy to base their treatment plans. They are committed to improving the lives of individuals with ASD. Their proactive strategies are geared to increase communication, social relationships and independence.
More details on the CDC's report can be found at: http://www.cdc.gov/ncbddd/autism/data.html.
Teach Me LLC provides Speech and ABA treatment in Dallas. Therapy and Beyond provides ABA therapy in Houston, Tulsa, Oklahoma City and Denver, Colorado. To contact them, call 469.892.7500 or visit their website: http://www.myteachme.com, http://www.mytherapyandbeyond.com.
Regina Crone, PhD, BCBA-D is Founder and Executive Director for Teach Me LLC and Therapy and Beyond. She is a featured speaker for Autism Professional Resource Group, Professional Representative for TxABA DFW Area Autism SIG, Vice President of POAC-TX, and on the advisory committee for FEAT-NT. She is a full member of ABAI, TxABA, TxABA DFW Autism SIG and APBA. She enjoys working closely with families and leading a team of passionate professionals in the fight against autism.