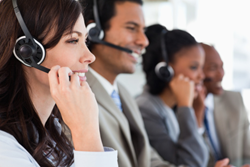 Atlanta, GA (PRWEB) April 10, 2014
A-1 Express, a recognized leader in same-day delivery, messenger and transportation services, announces will-call pick up services. The nationwide courier's announcement is being made in order to market its variety of value-added services, expand its customer base and increase sales growth. A-1 Express strives to be the best choice in same-day courier solutions throughout the US.
A-1 Express offers will-call pick up services for customers in need of specialized packages and freight from warehouses. Normally, will-call pick ups require order numbers, pick up numbers and/or purchase order numbers to be presented by the courier.
At the time of order placement, A-1 Express receives the identification information required for the releasing of the items, which is dispatched to the courier driver.
A-1 Express has the courier expertise needed to perform on-time will-call pick ups. In the event the driver experiences any discrepancy in the number of packages for pick up or being released, all customers are immediately notified to ensure all items are picked up correctly. At that time, A-1 Express receives the clarity for the will-call pick up needed and then proceeds with the same day delivery of the freight.
Will-call pick ups can potentially require wait time, which the courier will wait at the warehouse facility until will-call retrieves the package or freight. Wait time charges may be assessed if the will-call order is not ready or a line wait is required. The first ten minutes is free, after which the wait time charges are $.85 per minute and retroactive. Within the initial order confirmation, customers are notified of wait time charges that can affect their final rate as well.
Will-call pick up service requests can be made via phone or online. For all online orders, the Orlando courier recommends that the customer notates all information needed, such as the purchase order or pick up number, to perform the will-call pick up without delays.
A-1 Express is a premier same-day courier offering transportation and distribution services. From small packages to palletized freight, A-1 Express delivers fast! As a leader in the courier service industry, their goal is to perform optimal courier logistic solutions and superior customer service every time. The courier provides same-day delivery successfully for over 1,500 clients, including Fortune 500 companies nationwide.