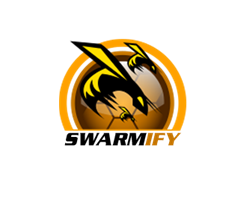 This practice (of promoting weak net neutrality) unduly hurts companies such as Netflix and Hulu that have been throttled in this way for a long time
Space Coast, Fl (PRWEB) April 10, 2014
Net neutrality is the idea that ISPs, such as Comcast and AT&T, that provide Internet access to end users don't influence or restrict the decisions their customers make based on their behavior. "When an ISP sells you on a service based on a particular download speed and then says to you, 'Oh, sorry, we can't really give you what we promised if you're using Netflix,' or worse yet, they don't tell you that they're limiting you based on behavior, then these companies are creating weak net neutrality. This practice unduly hurts companies such as Netflix and Hulu that have been throttled in this way for a long time," says Swarmify founder Jesse Delia.
The way Swarmify plans on promoting net neutrality is through proprietary software utilizing WebRTC. Swarmify creates a network of a site's users. The users in this network serve content to each other in small encrypted packets of data directly from browser to browser. The content is not relayed through a server and there are no plugins or downloads by the end user. Swarmify uses WebRTC to achieve this. WebRTC is a protocol that allows direct browser to browser communication through different data channels.
Swarmify began researching the idea of WebRTC to help contribute to a strong net neutrality and creating a program for it over a year ago. "When we began developing the technology we had a couple different goals in mind. We believed we could revolutionize the way content was being delivered and we were excited about the idea of participating in the net neutrality debate and making a clear difference," commented Nathan Barnett, Co-Founder. "The last 14 months of development have been more challenging than we could have imagined. However, we've put together a great team of developers that have solved a vast majority of the key issues and now we're ready to move forward in this debate."
Swarmify believes their technology promotes strong net neutrality because in order for an ISP to throttle down a company like Netflix using WebRTC they would likely have to deprioritize all of the browser to browser communication and this would affect numerous companies like Skype, Spotify and others.