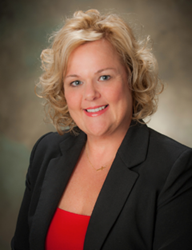 "Small businesses and the people who work in them are not only the backbone of our State's economy, but they are also the life of the economy.
Birmingham, AL (PRWEB) April 14, 2014
Gina H. McDonald – Attorney and former Biggest Loser At-Home Winner – will be speaking at the Republican Women of Shelby County Convocation on April 19, 2014 beginning at 1:00 p.m. The event will be held the Shelby County Services Building. All of the candidates for District 43 will be present.
McDonald will be speaking to members of the public about issues currently facing Alabamians, including many of the issues featured in her political platform. A Q&A session will be held. After the convocation, McDonald will interact with members of the audience to greet and meet, answer any questions, and speak with members of District 43. This engagement promises to showcase McDonald's energetic and dynamic personality and her powerful message.
Says McDonald, "I threw my hat into the ring because I have sat on the sidelines and watched the demise of our state and district both economically and socially. It is time to get involved and provide solid conservative leadership in Montgomery. I am not a politician, but I believe common everyday people can lead our state effectively and efficiently."
High on her platform is to find ways to promote economic development and job growth in District 43. McDonald, who owns her own law firm in Hoover, Alabama, understands the need for economic development in District 43. Says McDonald, "In my years of practice, I have seen both businesses and individuals struggle with the stagnant economy and lack of growth in wages and jobs. People are hurting. Businesses are hurting."
McDonald says that part of the reason for her running for House District 43 is because no one in Montgomery has done anything to help small businesses and their employees improve their bottom lines. "Small businesses and the people who work in them are not only the backbone of our State's economy, but they are also the life of the economy. Instead of Montgomery (and Washington) getting out the way and letting them grow, they bog down small businesses with overly burdensome red tape that does nothing more than strangle the life out of businesses. I want to go the distance for small business. I want them to know that someone is on their side."
For more information go to: http://www.ginahmcdonald.com or write to:
Campaign to Elect Gina H. McDonald
Alabama House District 43
5184 Caldwell Mill Road
Suite 204-143
Birmingham, AL 35244
205.530.0543