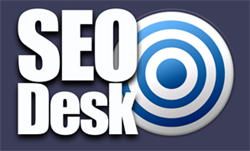 (PRWEB UK) 9 April 2014
Pantech Auto Technicians, the Guildford garage that has been running since 1991, is now pleased to offer a collect and delivery service to local clients. The firm knows that the pace and pressure of modern life leaves many people fully reliant on their cars. This means that many people lack the time to place their car in for a service and when they do need their car taken care of, they lack the time to take to take it to a garage. Located conveniently close to a number of major junctions, Pantech is pleased to be able to offer a service where the team will collect client's cars, carry out all work and then have the car returned in excellent condition.
The firm has always looked to provide the highest level of service to their clients. With more than 20 years' worth of experience in the car mechanic industry, the firm is delighted to say that they are still family run and still focused on offering exceptional value for money services. Pantech Auto Technicians has significantly invested in service and diagnostic equipment, allowing the team to offer the best level of service to all of their clients. The team has considerable experience in servicing vehicles, allowing customers to relax knowing that their cars are being looked after by professionals. The firm also provides a menu operated fixed price service, so there are no nasty surprises at the end of the service.
The firm has also developed a reputation for providing a wide range of services for Smart Cars. The firm is known for being the best value Smart Car specialist Guildford has to offer, and this has been the case since 2003. This was when the firm ensured all of their team members were trained in the care of Smart Cars and the company purchased specialist diagnostic equipment for these vehicles.
With an increasing number of drivers focusing on the environmentally friendly nature of their vehicle, not to say the convenience of getting around town, Smart Cars have become a sensible choice for many drivers. Anyone that is keen to find the best level of service for a Smart Car Guildford has to offer will find that Pantech Auto Technicians is the firm to trust.
When a client is looking for their Smart Car or other make of car to be well looked after, but they don't have the time to look after their car themselves, help is at hand. The new collect and drop-off service provided by Pantech is sure to be of terrific benefit for Guildford car owners.
About Pantech Auto Technicians:
Pantech Auto Technicians was formed in 1991, and the firm remains a family run garage. The company employs a team of fully trained and highly qualified mechanics that are keen to offer a value for money service at all times. The firm is conveniently located in the heart of Guildford and offers a range of services for all models, including Smart Cars.