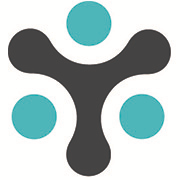 InfoSnap not only offered a way to move to a more efficient and paperless system, but a way to acquire more information and synthesize and distribute it efficiently as well.
Austin, TX (PRWEB) April 10, 2014
More than 46,000 students are enrolled in the 56 schools that comprise the Frisco Independent School District in Frisco, Texas. Prior to partnering with InfoSnap, each of the 56 schools employed a different process for enrollment and registration. A customized and streamlined approach from InfoSnap changed that by providing Frisco with a cohesive online solution, integrated with the district's eSchoolPLUS student information system (SIS).
The previous process required Frisco to distribute over 330,000 sheets of paper to families, to collect data and update student records. This labor-intensive process left the administrative staff buried in paperwork; an inefficient use of resources that left Frisco unable to ensure that student data was accurate and accessible on the first day of school.
This was a risk the district could not ignore, so they partnered with InfoSnap to implement a tailored solution that would improve data collection, automate workflow, and save the district valuable resources. According to Lori Wassam, Business Process Specialist at Frisco, "InfoSnap not only offered a way to move to a more efficient and paperless system, but a way to acquire more information and synthesize and distribute it efficiently as well."
Through a consultative approach, InfoSnap solution specialists helped identify information that could be managed by InfoSnap, but had previously not been collected. As a result, medical data is now available for nurses and child nutritionists before the first day of school, and a personalized and automated workflow ensures that medical staff is notified of specific allergies or medical conditions.
"As soon as a parent registers, our nurses can find out if a child is coming in with a medical condition," says Wassam. "It is the customization of specific data collection that exceeds our expectations." The flexibility of forms can be adapted to encompass any information and it extends beyond the capability of what eSchoolPLUS is able to deliver.
In addition to the efficiencies achieved in data collection, Frisco values the use of SmartForm™ Technology, a feature also not available with the SIS. The collapsible and expandable sections remove the need for parents to see unnecessary information. "So many of those 330,000 paper forms we were sending out were useless for many families but we never knew to whom they applied," says Wassam.
InfoSnap reporting and communication tools allow staff to track completion of registration forms and send reminder notifications to families. "In the first year, a record 95% of parents completed the online forms by the first day of school," says Jamie Driskill, Assistant Director of Communications at Frisco. As a result, Frisco had accurate and accessible information and the district was able to transform the jobs of staff members allowing optimal usage of existing human resources to best serve students and parents.
Chad Lancaster, Senior Database Manager at Frisco, works with InfoSnap solution specialists on an ongoing basis to modify their implementation. "It is customizable, limitless, and has opened the door for us," says Lancaster. "There's an excelling level of support and responsiveness the whole InfoSnap team has provided to us."
"We have a great partnership with InfoSnap and our personalized solution saves us an average of over $70,000 annually in supplies and labor alone," adds Driskill. "That's substantial and it shows the significance of why we choose to partner with InfoSnap."
About InfoSnap
InfoSnap®, Inc. is the leading provider of cloud-based registration management solutions, including online Application, Admissions, School Choice/Lottery, New Student Enrollment, Annual Student Registration, and Staff Registration, designed specifically for Pre K-12 independent, charter and public schools. InfoSnap solutions provide: (i) secure, customized online forms based on your existing business processes and designed using SmartForm™ Technology; (ii) a powerful administrative portal for the review, editing and managing of data; (iii) and data integration to the student information system (SIS) utilizing an advanced Data Integration Framework. All solutions are backed by dedicated solution specialists, supporting both your infrastructure and families. InfoSnap was founded in 2000 and serves a growing client base of 650+ Pre K-12 clients around the world. For more information, visit http://www.infosnap.com.