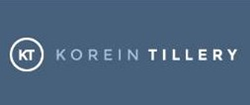 Rich is a perfect fit for us.
St. Louis, Missouri (PRWEB) April 11, 2014
Korein Tillery is pleased to announce the addition of Rich Elias to the firm. Rich is a litigator and trial attorney specializing in complex civil litigation, including securities fraud, antitrust, and qui tam actions. His extensive experience as a federal prosecutor includes a focus on civil enforcement, with an emphasis on securities cases. Rich led an investigation into JPMorgan Chase & Co.'s practices in securitizing residential mortgage-backed securities leading up to the 2007 financial crisis. The resulting $13 billion settlement was the largest ever obtained by the United States against a single entity.
Rich's experience at the Justice Department also included the recovery of hundreds of millions of dollars in wildfire claims for negligently-ignited forest fires. In 2013, Rich received the Director's Award, one of the department's highest honors.
"Rich is a perfect fit for us. His depth of knowledge and experience in virtually every aspect of litigation will certainly strengthen our ability to provide world-class representation to our clients," said Stephen Tillery, senior Korein Tillery attorney.
Prior to his service at the Justice Department, Rich was a partner in a St. Louis law firm.
Korein Tillery is an AV-rated, award-winning law firm with offices in St. Louis and Chicago. The firm has recovered billions of dollars in verdicts and settlements, gaining a national reputation for aggressively and successfully pursuing a wide variety of complex civil cases. Korein Tillery was named by the National Law Journal to its "Plaintiffs' Hot List" in 2003, 2004, 2007, 2008, 2011, 2012 and 2013 as one of the nation's top plaintiffs' law firms.