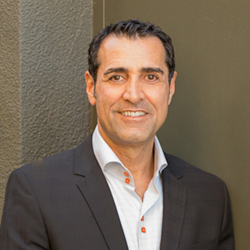 Balloon Sinus Dilation has a very high success rate and my patients are pleased that they were able to find sinus relief without having to resort to a major surgical sinus procedure.
Newport Beach, CA (PRWEB) April 11, 2014
Dr. Kevin Sadati, a board certified ENT surgeon based out of Orange County, was recently featured in The Examiner for his work with an innovative new procedure called balloon sinus dilation. This minimally-invasive procedure has provided hundreds of Newport Beach patients with instant, long-lasting sinus relief.
"Previously, people who were dealing with chronic sinusitis or frequent sinus pain had to resort to endoscopic sinus surgery in order to find the relief that they were seeking. Now, patients can easily become comfortable again with this quick, efficient, in-office procedure," explains Dr. Kevin Sadati.
Balloon sinus dilation is performed in the doctor's office and takes about half an hour to complete. Only local anesthesia is needed for the procedure. To complete the process, once the nose is numbed, a balloon catheter is inserted and passed toward the sinus cavities with visualization assistance from an endoscopic camera. Once it is in the right position, the balloon is inflated, and a dilation technique opens the blockages in the sinus passageways. Patients enjoy both immediate and long-term relief from their sinus pain from this simple in-office treatment.
The Most Important Facts about Balloon Sinus Dilation:
Balloon sinus dilation is available to patients who suffer from chronic sinusitis and/or sinus pain. Symptoms of chronic sinusitis include persistent sinus infections, congestion, facial pain and pressure in the sinus region, bad breath and coughing. Fevers also may accompany a sinus infection. Balloon sinus dilation is best for patients who have a difficult time managing their symptoms through the use of traditional medications or antibiotics.
This minimally-invasive technique is not only effective, but it is also extremely safe. Many patients enjoy the fact that local anesthesia is used, rather than general anesthesia that is traditionally used during endoscopic sinus surgery procedures. Local anesthesia also minimizes the patient's recovery time and allows a patient to return to their normal daily obligations within a matter of hours. Patient can go back to work the next day.
The balloon sinus dilation technique used during this procedure works to easily allow the sinuses to open and become clear, which not only eliminates the uncomfortable symptoms in the short-term but also improves the nasal passageways for the long-term. Patients will find that they experience less sinusitis infections, and other sinus related issues, after they have this procedure performed.
"I was honored to be featured in The Examiner regarding this alternative treatment option for chronic sinusitis. Balloon sinus dilation has a very high success rate and my patients are pleased that they were able to find sinus relief without having to resort to a major surgical sinus procedure," notes Dr. Kevin Sadati.
Patients who are suffering from chronic sinusitis and are interested in learning more about treatment options are invited to set up a sinus exam with Dr. Kevin Sadati. At the consultation appointment, Dr. Kevin Sadati will confirm if the patient is a candidate for this minimally-invasive balloon sinus dilation procedure.
To find out more information about Dr. Kevin Sadati contact his office today at 949-706-7776 or visit his website http://www.drkevinsadati.com.