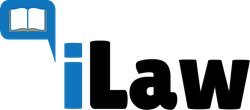 "This is real disruption, not continued propping up of law firms..."
BOSTON, MA (PRWEB) April 17, 2014
Hiring a lawyer has become increasingly cost-prohibitive for the majority of Americans as the average private attorney now charges $284.00 per hour. Despite a seemingly endless supply of new attorneys graduating each year, every-day issues like evictions, DUI's and simple domestic matters cost litigants thousands of dollars in fees; fees the overwhelming majority of Americans can't afford.
Today iLaw announces its launch. In an effort to fulfill the needs of thousands of pro se litigants nation-wide, the company offers entertaining, engaging, online video training for state-specific and topic-specific areas: from how to beat a speeding ticket in Massachusetts to how to handle your DUI in California. The videos, assembled by practicing attorneys, provide litigants a comprehensive step-by-step process of how to approach and handle their specific legal situation along with common forms used to effectuate a favorable outcome.
After absorbing an hour of training videos and reviewing the course materials, litigants are in a position to handle their legal issue pro se. Or, at the very least, after going through training, users will be better educated before determining their own fate: whether it be retaining counsel or representing themselves in court.
What differentiates iLaw from other national self-help legal offerings is the particularity of the taught subject matter, which is not only highly topic-specific but also state-specific. For example, laws and procedure on evicting a non-paying tenant are state specific, sometimes even court-specific. iLaw's training videos are prepared by attorneys who have demonstrated a lengthy history representing clients in these specific jurisdictions. Furthermore, the materials are only marketed to individuals in certain states, not nation-wide.
"What we're trying to do is satiate the needs of a fraction of the millions of self-represented litigants across the country. This is a growing market the legal industry can no longer afford to ignore" says founder John Keramaris. "This is real disruption, not continued propping up of law firms and their current business model."
About iLaw:
iLaw was founded by general practice attorney John Keramaris. A complete list of iLaw current offerings includes: Massachusetts Speeding Ticket Defense, How to Get Your Massachusetts Security Deposit Back, Post-Foreclosure Eviction Defense in Massachusetts, DIY California DUI Defense and How to Evict Your Massachusetts Tenant.