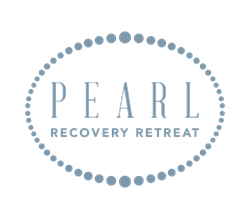 Our goal is to eliminate all stressors and concerns so that our guests can focus on their recovery.
Beverly Hills, CA (PRWEB) April 11, 2014
Recent articles by New York Daily News and CBS News have reported on the rise of outpatient surgeries ranging from gastric bypass to breast lift procedures. Doctors caution that these patients often require close supervision and support from family members for days or even weeks. In light of this news, Pearl Recovery Retreat in Beverly Hills has announced the launch of its new recovery center website. The website is a resource for those seeking information on the advantages of a professionally supervised surgery recovery.
"I believe our new website will provide patients with the information they need to plan ahead for the post-surgical healing process," said Pearl Recovery Retreat CEO & Founder Isabella Koretz. "Patients put a great deal of time and care into choosing who will perform their surgery, but they may not realize how important the post-surgery period can be. While friends and family mean well, they often lack the training to assist with dressing changes, ointment application, and pain management."
Patients scheduling common surgeries such as breast lifts, mastectomies, gastric bypass, bunion removal, and hernia repair are often surprised to learn that their surgeries are performed on an outpatient basis. Although outpatient surgeries generally save time and money for both surgeon and patient, they present unique challenges for patients who must rely on friends and family for everything from post-surgical transportation to help preparing meals and applying ice packs.
"After surgery, you may be discharged, but you will probably need assistance for a few days. You may even need help using the restroom. Because of this, patients are wise to plan ahead," said Koretz.
For patients who wish for a more peaceful, luxurious experience healing after surgery, Pearl Recovery Retreat offers patients the opportunity to luxuriate in 5-star hotel recovery rooms surrounded by professional nurses. Pearl guests will dine on gourmet fare from chef José Andrés and enjoy amenities such as rainfall showerheads and goose down comforters. Pearl even provides private transportation to and from the surgery center and any follow-up appointments.
"Our goal is to eliminate all stressors and concerns so that our guests can focus on their recovery," said Koretz.
Pearl Recovery Retreat is a surgical aftercare facility and wellness retreat in Beverly Hills, located within the 5-star SLS Hotel Beverly Hills. With professional nurses, luxurious rooms, and lavish amenities, Pearl offers post-surgical patients the opportunity to recover in a serene environment under the watchful eye of an experienced nursing staff. With their doctors' approval, patients may check into Pearl after outpatient surgery, including cosmetic, gynecological, bariatric, orthopedic, sinus, and bunion procedures. Unlike other aftercare facilities, Pearl is centrally located within a short drive of Cedars-Sinai Medical Center as well as many of Beverly Hills' top surgeons and doctors. Pearl offers an unparalleled array of recovery in-room amenities including gourmet dining options, spa services, and unrestricted visiting hours.