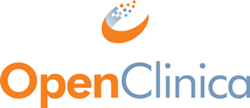 The OpenClinica platform and community resources made it easy for me to develop the functionality I needed.
Waltham, MA (PRWEB) April 10, 2014
OpenClinica, LLC announces the latest version of the most prolific open source electronic data capture platform. The new version (3.2) includes, among other items, performance enhancements, internationalization enhancements, a stack upgrade, and printable subject casebooks with full provenance data. Of particular note in the 3.2 release is the inclusion of contributed code from the OpenClinica community, from simple patches to new features, which help provide unique benefits to users and developers alike.
As open source software, OpenClinica is constructed via an open, participatory development model, in which community members are able to readily improve and extend the system, and have these enhancements supported by the broader OpenClinica community ensuring their continued maintenance and longevity.
For example, the new 3.2 release contains a feature developed by contributor Mr. Albert Kung, for extracting audit log data into MS Excel. According to Kung:
"The OpenClinica platform and community resources made it easy for me to develop the functionality I needed. It was great to see the progress of my contributed code as it made its way into the 3.2 release. I was also excited by the interest and encouragement of the community. It is very important to me as a developer to ensure enhancements that are important to me will be supported in future upgrade cycles."
Each release of OpenClinica is rigorously planned, tested and implemented through a robust software development lifecycle (SDLC). Visit the OpenClinica website to download or to take a test drive.
About OpenClinica, LLC
OpenClinica, LLC enhances the productivity of clinical trials through commercial open source software. With thousands of implementations at biopharmaceutical companies, contract research organizations, academic, and government organizations worldwide, the OpenClinica software facilitates electronic data capture and data management, increasing the speed of collection and quality of data in clinical trials. OpenClinica supports HIPAA, 21 CFR Part 11, and other regulatory guidelines and is designed as a standards-based, extensible, and modular platform. For more information, visit https://www.openclinica.com.