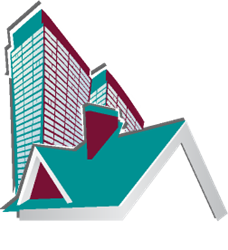 Brigitte was the Kim Kardashian, Kate Upton and Megan Fox of the 1950s and 60s, but prettier and sexier.
Pompano Beach, FL (PRWEB) April 10, 2014
This week, TopTenRealEstateDeals takes a look at the former home of Brigitte Bardot, located in the hills above Cannes, France. Brigitte was the Kim Kardashian, Kate Upton and Megan Fox of the 1950s and 60s, but prettier and sexier. Her former home in the South of France with ties to the 13th Century is now for sale.
Also, the price for Celine Dion's Florida compound with one of the longest private ocean beaches in Florida and water features most have only seen in public water parks has been reduced to $62.5 million.
And, Howard Hughes' Lake Tahoe log cabin vacation home is now listed at $19.5 million.
"Celine Dion's Water Park Mansion"
Celine Dion and family are spending most of their time these days in Las Vegas. After five years of sold-out shows at Caesars Palace, Celine restarts her record-setting performances on June 10th. With so much time away for show business and her Las Vegas contract extended to 2019, Celine recently sold her 24,000-square-foot Montreal mansion for almost $30 million, and also has her Florida home up for sale.
When Celine and her manager-husband, René Angélil, built their beachfront home in 2010 on Jupiter Island, Florida, they outdid themselves with water features most have only seen in public water parks. Nestled on 6 private acres on the Atlantic Ocean in one of the most expensive neighborhoods in the United States is their Bahamian-style 10,000-square-foot home with eight bedrooms and 415 feet of private beach. In addition to the main house, there are five pavilions that serve multiple functions including a double four bedroom guest house (eight extra bedrooms), tennis house with simulated golf range, humongous master closet with electric racks and a revolving shoe carousel, pool house with separate kitchen, beach house with second floor sleeping loft and a massage room. Even more, tennis and basketball courts, children's play house and croquet court, the home is being sold with most of the furniture included.
But let's talk water. Aside from having one of the longest private beaches in Florida as a playground, in the middle of the main house and guest homes is a man-made river, a massive pool that winds around the property with bridges, gazebos, water slides, water-gun stations. Even a man-made beach for sunning if you weary of the one that goes with the ocean. There is also another pool on the ocean side of the house. Originally priced at $72 million, now listed at $62.5 million.
"Brigitte Bardot's French Villa"
Andy Warhol painted her portrait, John Lennon and Paul McCartney idolized her and musician Bob Dylan dedicated the first song he ever wrote to her. French sex kitten, film and recording star, Brigitte Bardot, was the Kim Kardashian, Kate Upton and Megan Fox of the 1950s and 60s, but prettier and sexier. In 1970, sculptor Alain Gourdon used Bardot as the model for a bust of Marianne, the French national emblem. First becoming known for her film, "And God Created Woman," Bardot made numerous films and recorded albums. Though she retired from the spotlight in the 1970s, she's still going strong as a political and animal activist.
Though Bardot was largely responsible for popularizing the Mediterranean seaside town of St Tropez, she also loved the hills overlooking the Cote d'Azur. Still in her young 20s, Bardot moved to her Le Castelet estate, a home with Medieval origins from the 13th Century. Within strolling distance of the village of Peymeinade, over time it has kept its original character with tasteful updating evolving to meet expectations of modern comfort. Currently used as a holiday rental, Le Castelet is now for sale. The property is made up of the main house, large guest house, an entertaining pavilion with fireplace and outdoor kitchen, a pool house, two infinity-edge swimming pools, cellars, wine cave and storerooms. The grounds are terraced with an olive grove of almost a hundred trees and three vineyards, all overlooking the Estérel Mountains and Cannes Bay with citrus trees in abundance. Buyers also have the option of placing it in the rental market at $18,560 USD or 13,500 EUR per month. Sale price by request.
"Howard Hughes' Lake Tahoe Cabin"
It's only natural that when we hear or read the name Howard Hughes that we think of his wealth, his women, his massive seaplane Spruce Goose, and his heavily publicized reclusiveness. Hughes was, however, a man of many achievements, including numerous innovations he brought to the aircraft industry, such as inventing the first retractable landing gear and breaking numerous speed records in aircraft that he designed.
Howard Hughes started to slide into seclusion after his Beverly Hills plane crash in 1946 that wiped out three houses and left him with serious injuries. Hughes was in ever increasing pain afterwards and possibly suffered from allodynia, where anything touching the body causes unbearable pain. He also suffered from obsessive-compulsive behavior which became increasingly pronounced with age. Hughes died in 1976 at age 70 from kidney failure.
Hughes' enchanting log cabin at the edge of Lake Tahoe is the essence of the rustic cabin experience. Built in 1934 by skilled log crafters, it is located on over 5.5 gated acres with over 500 feet of Crystal Bay waterfront. The main house consists of 2,518 square feet with five bedrooms and five bathrooms. The large vaulted, beamed great room contains a massive stone fireplace and lovely water views. The guest house, built in 1940, is 1,343 square feet with two bedrooms and two baths, also with commanding views of the lake and stone fireplace. The property has a four-car garage, pier, buoy and large meadow. Now for sale asking $19.5 million.