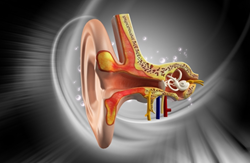 Astoria, New York (PRWEB) April 11, 2014
Each year, one in every three adults age 65 and older falls. These falls can cause injuries, such as hip fractures and head traumas, and can increase the risk of early death. In fact, falls are the leading cause of both fatal and nonfatal injuries among older adults. Ninety million Americans visit their doctors each year complaining of vertigo, dizziness and balance problems. Seventy percent of the population will suffer vertigo at some point in their lives. By providing continuing education in Vestibular Rehabilitation Training, Hands-On Seminars, Inc. is trying to do something about this situation.
Physical Therapists across the country can now begin earning their Vestibular Rehabilitation Therapy (VRT) Certification with Hands-On Seminars.
Vestibular Rehabilitation Therapy is a form of physical therapy that uses specialized exercises to produce gaze and gait stabilization. VRT is an extremely effective modality for adults and children with disorders of the vestibular or central balance system.
"Many people are surprised when they hear that Physical Therapy can help with vertigo and other vestibular issues, but that is absolutely the case. It is amazing what a well trained physical therapist can accomplish," said Konstantine Rizopolous, PT, DPT, FABS, and Co-Founder of Hands-On Seminars.
Hands-On Seminars offers Physical Therapists a groundbreaking continuing education course designed by world-renowned Neuro-Ontology Specialist Dr. Randolph McKenzie, MD, Ph.D., FACS.
Dr. McKenzie is the author of more than 20 peer-reviewed journal articles and books. He maintains active research interests in the vestibular system, ongoing continuing medical education activities for physicians, residents in training, medical students, as well as physical and occupational therapists.
"Hands-On Seminars is so proud to partner with Dr. McKenzie. The expertise and experience that he brings to the course is truly invaluable. Physical Therapists around the world ate receiving an opportunity to learn a very important skill from a very accomplished instructor," explained Dimitrios Kostopoulos, PT, MD, Ph.D., DSc, ECS, and the other Co-Founder of the Hands-On Seminars.
Hands-On Seminars, Inc. (HOS) is the leading international continuing education organization in the world, awarded the Lecture & Seminars Award as the best Lecture and Seminar Company from the Lectures and Seminars Bureau over the past two years. Their purpose is to provide the best quality Manual Therapy seminars at an affordable cost.
The next Live Workshop with be July 26-27, 2014 - Astoria, NY
For further information, please contact: Emily Tabolt at 888-767-5003 or info(at)handsonseminars(dot)com.