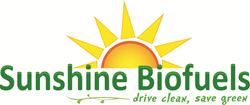 Biofuel for Non-Profits, Marine Vessels, Trucks, Generators, and Oil Burners
Lake Worth, FL (PRWEB) April 10, 2014
Sunshine Biofuels, USA, have introduced a partnering plan for nonprofit organizations which offers them a diesel alternative; free of charge for use in trucks, ships and other diesel equipment. In many cases, this program will actually help the nonprofit organizations to generate new passive residual income without changing anything in their current operations. The fuel, named Sunshine Renewable Diesel, assures them at least 10% per gallon savings in the beginning. Then, as the program develops, their costs are eliminated or the program begins to net a positive cash flow for the organization.
According to a company insider, "The program was originally developed for food banks and organizations that currently work with restaurant or food service partners as part of their daily operations. We offered to collect and buy the used cooking oil that was donated to them by restaurant partners, and then return refined biofuel for their trucks. If the amount of used cooking oil supplied to us by the nonprofit exceeds their needs for fuel, they would quickly realize a new revenue stream. It's a win – win – win, between restaurant partner, nonprofit, and Sunshine Biofuels."
The high speed diesel engines of trucks, generators, tractors or boats can use a simple "dual fuel system" to start using Sunshine Renewable Diesel, saving thousands. With this system, the engine will start on diesel, and once the engine is warm, it will then switch over to the Sunshine Renewable Diesel. When shutting down, the engine will switch back to the diesel once again. An Automated Fuel Controller, or AFC, controls the process so there is no training required for fleet staff.
A spokesperson of the company highlights their holistic approach in the development process. He says, "We are a social-minded for-profit company with a strong sense of Corporate Social Responsibility. We want to invite any nonprofit organization to take advantage of our zero cost offers and want to demonstrate our commitment to helping them reduce their environmental foot print and operating expenses."
Katica Wallace of Positive Impact Magazine remarked, "This program offering free fuel to nonprofits is just the sort of pay-it-forward, positive corporate behavior we like to see. We think this is certainly an idea worth spreading."
Programs such as The Salvation Army, local food banks, Goodwill, and Meals on Wheels stand to benefit greatly from this opportunity. Additionally, universities and private K-12 schools can also take advantage of the program by reducing the exposure of toxic diesel emissions to students during transportation. Other institutions, like nonprofit research vessels for universities, also have the ability to receive free fuel.
About – Sunshine Biofuels is a US based company that has developed liquid-biomass-based diesel fuel to substitute for diesel and Intermediate Fuel Oils. This fuel can be used for marine vessels, trucks, generators and fuel burners. Visit our website for more information on nonprofit biofuels.