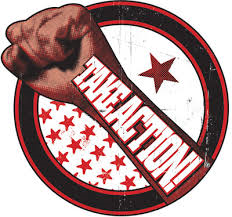 Perfect for landscapers needing small ticket items such as commercial mowers.
Corpus Christi, TX (PRWEB) April 11, 2014
Ironwood Finance http://www.ironwoodfinance.com providers of unsecured, short-term capital financing for small businesses, has launched a new initiative to allow small- to medium sized companies borrow up to $35,000 to lease capital equipment, no matter what their credit history.
The new lending program was created to help struggling businesses that have previously been denied credit get new leases for small equipment. The loan program allows business owners to qualify for up to $35,000 to lease equipment, regardless of their personal credit. To qualify for a loan all they need to do is show six months of revenue generation by providing recent bank statements.
"Small businesses have been especially hard hit by the recent recession, and even though things are improving, many still have to overcome bad credit," said Kevin Donahue, founder and CEO of Ironwood Finance. "We know these businesses are making a comeback but a poor credit history is hindering their ability to grow. We want to help these businesses start building again, so we are making it easier than ever to borrow cash to lease essential equipment."
According to the Small Business Administration, small business lending rose from $308 billion in June 1994 to $659 billion by June 2008. With the recession, lending dropped to $543 billion in June 2011, a decline of $116 billion or 18 percent. Bank lending also fell precipitously, rising from $758 billion in 1994 to $2.14 trillion in June 2008, then dropping to $1.96 trillion in June 2011, a decline of 9 percent. Those hardest hit by the decline in lending were small businesses.
As part of Ironwood Financial's lending program, business owners need to provide 10 percent of the cash required for an equipment lease and they can then borrow the balance up to $35,000. Loan repayment terms can be structured from between 12 and 48 months.
Ironwood Finance also offers a similar leasing program designed specifically for truckers. Under the terms of the loan program truckers can borrow up to $40,000 for a truck with 25 percent down, regardless of credit history. Loans are issued based on the past six month's revenue as demonstrated by recent bank statements.
About Ironwood Finance
Based in Corpus Christi, Texas, Ironwood Finance helps small business grow by offering working capital when they need it. Loans are approved based on cash flow, not credit history, and Ironwood Finance boasts a 90-percent loan approval record. Loans of up to $500,000 are available for up to 18 months to help with equipment leasing, working capital, or other aspects of business operations.
For more information, please visit http://www.ironwoodfinance.com.