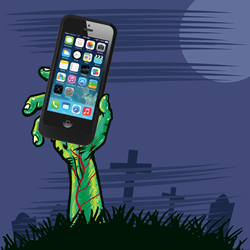 Free giveaway at Facebook
dallas, TX (PRWEB) April 10, 2014
Fans who like LifeCHARGE's Facebook page will now be rewarded for their loyalty. The manufacturer of battery cases and other charging technology for all the hottest electronic devices has just announced that it will be running monthly contests on its Facebook page (http://www.facebook.com/mylifecharge). All contests are free to enter and require only commenting and sharing for an opportunity to win.
The prize will vary from contest to contest, but there is one thing Facebook fans can count on. Whatever happens to be up for grab will help them keep their iPhone, smartphone, iPad and/or tablet optimally charged so that they can get the maximum enjoyment out of it.
"We've developed quite a loyal fan base on our Facebook page," explains LifeCHARGE's spokesperson Palki Kochar. "In fact, as of press time we're closing in on the 2100 mark. To thank these individuals for liking and following us, we've decided to conduct regularly scheduled contests. For our first giveaway, entrants will be in the running for a free LifeCHARGE iPhone 5/5s battery case valued at $79.99."
For more information on how get in on the current LifeCHARGE Facebook contest, contact LifeCHARGE's Palki Kochar. To become a fan of LifeCHARGE on Facebook, visit http://www.facebook.com/mylifecharge.
###
CONTACT INFORMATION:
13650, TI Blvd., Suite #309
Dallas, TX 75243
(877)676-0877