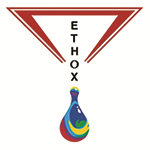 (PRWEB) April 10, 2014
Ethox Chemicals, a leading specialty chemicals company, is preparing to introduce two new products at the American Coatings Show taking place in Atlanta, GA from April 7 to April 11. The two groundbreaking products are EthoFlexTM ER and the E-Sperse® RX series.
EthoFlexTM ER is a multifunctional additive for epoxy coatings and resins. It imparts impact resistance, flexibility and corrosion resistance. It also adds improved gloss and weatherability.
The E-Sperse® RX series contains anionic and non-ionic emulsifiers especially designed for waterborne alkyd coating made with them. In addition, it significantly improves water resistance and adhesion. These products may be used to convert solvent borne alkyds into waterborne alkyds with little volatile organic content.
During the American Coatings Show, Ethox Chemicals will have representatives available at Booth #1829 to provide more information about both of the new products and others in the Ethox portfolio. In addition, Dr. Gerald Vandezande of First Source Research will give a presentation on EthoFlexTM ER and Dr. Charles Palmer of Ethox will give a presentation about the E-Sperse® RX. Both events will take place during the conference on Wednesday April 9th.
The American Coatings Show is a worldwide event for manufacturers of paints and coatings. It is widely considered the top venue for introducing new products to the industry.
About Ethox Chemicals, LLC:
Ethox Chemicals, LLC is a South Carolina-based company providing a broad range of chemical products and technology. It was formed in 1968 with the mission of delivering superior quality and service. Ethox has also built a reputation for customizing its offerings for clients who require specialized products. To find out what Ethox can do for you, visit http://www.ethox.com/.