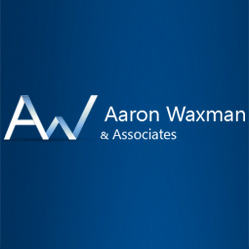 16%-24% EMS personnel in Canada suffer from PTSD
Toronto, Ontario (PRWEB) April 10, 2014
Post-Traumatic Stress Disorder (PTSD), according to the Canadian Mental Health Association (CMHA) is "an anxiety disorder characterized by reliving a psychologically traumatic situation, long after any physical danger involved has passed, through flashbacks and nightmares". CMHA explains that PTSD is caused by a psychologically traumatic event involving actual or threatened death or serious injury to oneself or others. Such triggering events are called 'stressors'; they may be experienced alone or while in a large group.
First responders and members of public safety organizations which include paramedics, firefighters, police, RCMP, military personnel are exposed to events that can leave them susceptible to PTSD. The Tema Conter Memorial Trust (TEMA) is an organization that provides peer and psychological support to Canada's first responders and public safety organizations.
TEMA has launched a cross-country Canadian PTSD awareness tour, which begins on May 5, 2014. The tour, known as the 2014 Heroes are Human Tour kicks off in St. John's Newfoundland and travels from coast to coast, visiting 48 towns and cities across Canada. The tour will finish in Toronto, Ontario on July 18, 2014. In each city and town the Tour visits, the tour members will host 2-hour educational community-based events to highlight the impact of PTSD on front- line responders.
TEMA provided the following statistics:

8% of Canadians suffer with Post Traumatic Stress Disorder and this number is 2-3 times higher within the emergency service sectors
16%-24% EMS personnel in Canada suffer from PTSD
TEMA estimates this number is low due to stigma associated with seeking and accepting help
Aaron Waxman and Associates, the well-known, experienced Toronto long-term disability firm is a generous supporter of TEMA.
Mr. Waxman hopes that that 2014 Heroes are Human Tour is successful and opens the conversation about the seriousness of post-traumatic stress disorder and fosters a sense of understanding with respect to the the impact of PTSD on Canada's military, police officers, emergency personnel and all front-line responders.
About Aaron Waxman and Associates:
Aaron Waxman and Associates is a Toronto based long-term disability firm, servicing the GTA and many areas of Ontario. Our focus is, and has always been helping injured persons and people whose claims have been denied by insurance companies. We do not do any work for insurance companies.
If your claim for long-term disability benefits has been denied, or if you have a question about a long-term disability matter, contact the legal team at Aaron Waxman and Associates for a free, no obligation consultation.
We do not get paid until your case settles. Visit our website for further information at http://www.awaxmanlaw.ca
Contact:
Aaron Waxman
P: 416 661-4878
TF: 1-866-955-5342
E: awaxman(at)awaxmanlaw(dot)ca
Find us on Twitter: @InjuryLegal Firm