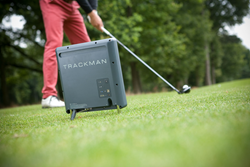 . . . Trackman Pro IIIe, the most technologically advanced launch monitor...
Grandville, MI (PRWEB) April 10, 2014
Maple Hill Golf will be hosting a launch party for the opening of their new state-of-the-art fitting facility, The Launch Kitchen. The launch party will take place at Maple Hill Golf on Friday, April 11th and customers will be able to take advantage of the Grand Opening Sale taking place from April 11 – 20th.
The result of a four month expansion project, The Launch Kitchen is designed to outfit customers to equipment that fits their needs. From a client's driver, irons, wedge, or gap fitting, the new fitting facility can help anyone maximize their game. Utilizing the Trackman Pro IIIe, the most technologically advanced launch monitor, gives the Maple Hill Golf professional fitters ability to measure all the necessary club and ball data to provide tailored equipment to any golfer.
The Launch Kitchen launch party will include open house tours on Friday, April 11th from 11am – 1pm and from 6pm-8pm as well as on Saturday, April 12th from 11am – 3pm. Complimentary hot dogs will be served throughout the day and free 2014 Season Bucket-A-Day Cards as well as a 9-Hole Pass will be given to children under the age of 12.
Customers can take advantage of Friday in-store specials featuring shoes re-spike for only $6, including installation, for Fast Twist or Q-Lok Spikes as well as $2 off any grip installation.
Maple Hill Golf will continue a grand opening sale starting April 11th through April 20th, with select golf equipment to be on sale only online on Friday, April 11th. Customers will receive in-store and trade-in specials featuring the following; an additional 60% trade value on all trade-ins, $5 off all bags and shoes priced at $99 or lower as well as $10 off all bags and shoes priced at $10 or higher.
A huge Demo day will be held in conjunction with the launch party from 1pm – 7pm (rain or shine) featuring the top names in golf equipment: Adams, Bridgestone, Callaway, Cobra/Puma, Mizuno, Nike, Ping, TaylorMade, Titleist, and Wilson.
For more information on Maple Hill Golf and equipment deals, please visit: maplehillgc.com.
About Maple Hill Golf
Maple Hill Golf has been a family owned and operated business since 1978. Maple Hill Golf carries the largest selection in golf equipment with the guaranteed lowest prices. We have you covered from equipment and professional club fitting, to golf instruction and year round golf facilities. Maple Hill Golf is Michigan's home of "See. Try. Buy. Save." Now, offering customers 3 convenient retail locations in West Michigan. For more information please visit: maplehillgc.com.