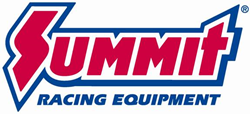 Tallmadge, OH (PRWEB) April 14, 2014
Enthusiasts can make their Camaro, Mustang, Corvette, or Challenger stand out in the sea of boring with American Car Craft appearance upgrades. American Car Craft's designers work 24/7 coming up with cool designs for under the hood as well as custom grilles, exterior trim, and interior upgrades. And everything is laser cut and hand-formed from 304 stainless steel in the USA, so it's top-shelf stuff.
Here are some of the American Car Craft products available at Summit Racing:
GRILLE INSERTS
If a car has a grille on it, chances are American Car Craft makes an insert for it. We're talking inserts for front grilles, hood vent grilles, air dam grilles, bumper grilles—even grille covers for taillights and fog lights.
UNDERHOOD TRIM
Summit Racing offers over 500 types of American Car Craft underhood trim pieces—stuff like plenum covers, engine harness covers, hood panels, inner fender liners, fuel rail covers, battery covers, the works. Trim is available for late model Mustang, Camaro, Corvette, Charger, Challenger, and Ford F-150 pickups.
DOOR PANEL INSERTS
Modern door panels are—well, dreary. Jazz up your door panels with American Car Craft stainless steel inserts and kick plates. Summit Racing has inserts and kick plates for late model Camaro plus C5 and C6 Corvette.
GAS CAP COVERS
These covers fit over the fuel filler door and add a clean, stylish look to your car's exterior. Installation is easy—just peel and stick. The covers are available in brushed or highly polished stainless steel for late model Mustang and Camaro.
EXHAUST FILLER PLATES FOR CORVETTE
It's the details like American Car Craft's filler plates that make the Vette. Summit Racing has almost 40 different styles of stainless steel filler plates for C4, C5, and C6 Corvettes. Some filler plates are made to fit aftermarket exhaust systems from Borla and Corsa.
Summit Racing has tons of other American Car Craft products available—emblems, door handle trim, license plate frames, trunk panel covers, interior trim, mirror covers, and much more.
SEE ALL AMERICAN CAR CRAFT APPEARANCE UPGRADES AT SUMMIT RACING
Summit Racing Equipment
http://www.SummitRacing.com
1-800-230-3030