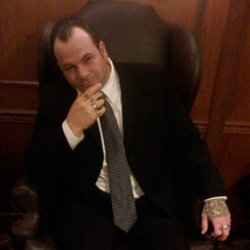 Telford, PA (PRWEB) April 10, 2014
Ed Mullen, Roof Asset Manager for Roof Asset Management, Inc. based in Telford, PA, has received his Registered Roof Observer certification through RCI, Inc. RCI, Inc.'s Registered Roof Observer (RRO) certification strives to acknowledge those in the roofing industry that have proved themselves to be ethically sound and professionally adept through written exam, character reference, and documented experience. RRO's operate without conflict of interest and are not connected with any specific manufacturer or product.
The intention of the RRO Registration Program is to provide a system that can withstand the scrutiny and criticism of the public sector and of governmental agencies. Registration must be meaningful and comprehensive to identify those observers with exemplary knowledge and skills for the betterment of the industry.
Ed Mullen been involved in the roofing industry for over 18 years as an asset manager, roof evaluator and infrared technician. He began his career in the roofing industry in 1993 as a roofing mechanic. Since his entry into the industry, Ed has dedicated himself to building his skill sets in the industry and to providing his clients with top notch service.
Along with his recent RRO certification, Ed has completed various training including receiving his Infraspection Institute Level 1 Infrared Thermographer certification as well as being SRWA (Sustainable Roofing & Waterproofing Alliance) accredited.
RCI, Incorporated is an international association of professional consultants, architects, and engineers who specialize in the specification and design of roofing, waterproofing and exterior wall systems.
Roof Asset Management Inc. is a full service roof consulting company based out of Telford, PA offering their clients many professional services such as infrared roof scans, roof assessments and roof asset management programs. Roof Asset Management was founded by Christophor Jurin, roofing professional for over 20 years.