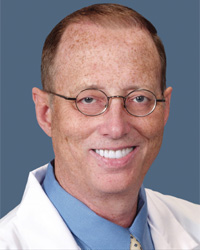 Tyler, TX (PRWEB) April 11, 2014
In support of Cancer Control Month during April, Dr. Loyd Dowd is reminding patients that keeping gum disease under control can reduce the risk of numerous health problems, including cancer. People who avoid seeking gum disease treatment may be harming their general health, since research shows severe periodontal disease is associated with a higher risk of certain cancers. People who visit Dr. Dowd for minimally invasive laser gum surgery in Tyler TX can lower this significant risk.
While many people believe periodontal disease primarily affects oral health, it can have detrimental effects throughout the body. When a person suffers from gum disease, harmful bacteria can enter the bloodstream through the mouth and circulate, causing inflammation and raising the risk of health problems. One study found that men with advanced gum disease had a 63 percent greater risk of developing pancreatic cancer. Other research suggests periodontal disease is associated with a heightened risk of lung cancer, kidney cancer, and head and neck cancer.
To help people afflicted with periodontal disease, Dr. Dowd offers a minimally invasive type of gum disease treatment, the Laser Assisted New Attachment Procedure (LANAP®). This procedure employs a laser to remove gum disease, eliminating the need for a scalpel or sutures. Using a laser allows Dr. Dowd to perform the surgery with precision and preserve healthy gum tissue. Patients who visit Dr. Dowd for laser gum surgery in Tyler TX typically experience little bleeding or discomfort. Many patients also require little time for healing.
People who pay attention to potential symptoms and seek gum disease treatment early are less likely to experience health problems associated with the condition. Common periodontal disease symptoms include tenderness, inflammation, and bleeding. Some people also experience lingering bad breath and shifts in the way their teeth are positioned. People who are concerned they have gum disease can protect their oral and general health by calling Dr. Dowd's office to make an appointment. Patients can also visit Dr. Dowd's website for more information on symptoms and treatment options such as laser gum surgery in Tyler TX.
About the Doctor
Dr. Loyd Dowd is a general practice offering personalized dental care for patients in Tyler, TX. Dr. Dowd received his BSC Biology from the University of Texas at Arlington and his DDS from the University of Texas Dental Branch at Houston. He accomplished fellowships at the International Congress of Oral Implantologists and a Pharmacology fellowship at the University Of Texas Graduate School Of Biomedical Studies, M.D. Anderson Hospital of Cancer Research. Dr. Dowd is part of one percent of dental professionals providing the LANAP FDA cleared laser procedure for gum disease and periodontal treatment. To learn more about Dr. Dowd and his dental services visit his website at http://www.tylerdentalcare.com.