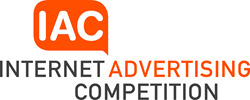 The IAC sets a high standard for Internet marketing and corporate web development on the World Wide Web.
Dallas,TX (PRWEB) April 17, 2014
Web, software, and business intelligence provider Spherexx.com® has been distinguished with two more IAC awards for outstanding websites for Peter Cooper Village Stuyvesant Town, http://www.PCVSTLiving.com, and The Sedona Apartments, http://www.TheSedonaApts.com. The company was honored with three IACs in 2013.
The Boston based Web Marketing Association (WMA) was founded in 1997 when the Internet was still a fledgling, and it has been dedicated to establishing a high standard for Internet marketing and corporate web development since. Judges for the 2014 IAC were chosen from many industries and represent some of the most respected names in advertising: Razorfish, Starwood Hotels & Resorts, OgilvyInteractive, IBM Interactive, and Deutsch Inc. The awards were first initiated in 1999 to recognize outstanding companies. Judging criteria is based on creativity, innovation, impact, design, copywriting, use of the medium and memorability.
Set in an 80-acre greenspace on the historic corner of Manhattan's Gramercy and East Village neighborhoods, Peter Cooper Village/Stuyvesant Town (PCVST) is the largest and most unique residential community in Manhattan, New York City, and America. Featuring 11,250 units and a population of 30,000, it spans between East 14th Street and 23rd Street and 1st Avenue to the East River. PCVST's community is five times larger than the average US municipality and is the flagship property in the CompassRock Real Estate portfolio. The scale of the marketing challenge is significant – PCVST needs to move an entire building's worth of apartments every month to a very savvy, big city prospect base. The team needed efficiency and quality, at scale, to fulfill its goals in the most competitive market on the planet.
With these challenges in mind, PCVSTLiving.com was developed as a fully responsive website to allow multiplatform conversions; it is crafted to provide optimal viewing on any device with simple, intuitive navigation. The website incorporates administrative software services, accounting services, and marketing services into cloud-based integrated operations that reduce work hours while simultaneously engaging residents and prospects. Website visitors can take a photographic journey on each page and drill-down to unit-specific leasing information. Many of the apartments have been renovated with either a modern or classic finish, including granite countertops, chef stoves, wood floors, nickel appliances, and Euro cabinetry. The prospect can view the floor plan and upgrades, location, proximity to public transportation and community amenities; and use a room planner that sizes furniture to scale. Users can also access a live chat option, schedule an appointment, or search a map for community amenities such as the Oval Café or Wi-Fi hot spots.
The real grandeur of PCVSTLiving.com is behind the scenes in how it serves 27 leasing agents, 30,000 residents, thousands of prospective renters, and a host of executive managers and third-party business efforts. The content management system is a vast network of critical information and management controls. Staff members can update and edit advertised specials; change page content; add sections to the website; build landing pages; brochures, and amenity locations; post news, upload PDF documents, schedule events, and share news. It is fully integrated with accounting software and an advanced customer relationship management (CRM) software platform (ILoveLeasing.com) designed specifically for apartment management. With that combination, managers can review demographics and how advertising sources and personnel are performing at a glance. The software calculates what percentage of leads and leases an advertiser is generating compared to what percentage of the budget it is using, producing instant feasibility studies on the spot and driving executive decision-making. The website and CRM are automatically updated with current pricing and availability per unit; and the feed delivery companion software (Adkast) updates pricing across many Internet advertising locations simultaneously.
Developed by The Richman Group Development Corporation and managed by Richman Property Services, Inc., The Sedona opened its doors for leasing in August 2013 and its website was launched at that time with the objective of highlighting the property's features and amenities. The Sedona Apartments' website was designed to capture the rare beauty and elegance of this newly constructed apartment community. Additionally, one of the most intriguing aspects of this website is the price and availability feature that drills down to pricing on a per unit basis.The website and pricing features are also mobile compatible.
The community is showcased in an inspiring photographic journey that extends to floor plan details. Website visitors can arrange furniture to scale within the colorful architectural layout. The interactive site plan allows guests to visually search by floor plan to find their desired location. By selecting a building on the site plan, they have the opportunity to see what is available by floor level and layout; they can begin with a favorite plan, or a favorite building to narrow their selection. The virtual tour shows off the pool, patios, cabanas, and stunning scenery as well as the apartment interiors and finishes. An interactive area map shows all the places of interest in nearby locations and in the neighborhood. Residents have their reserved section where they can make rent payments, request service, or correspond. The administrative content center makes it easy to update photos, coupons and written content.
CompassRock Real Estate is a full service real estate company. They provide property management services for both residential and commercial properties, construction management services, receivership, due diligence, and other consulting services. As a leading property management operator, they manage a nationwide portfolio of apartment communities and a growing portfolio of commercial buildings in major markets across the United States.
About The Richman Group of Companies
The Richman Group Development Corporation and its affiliates are one of the country's leading developers of market-rate and affordable housing, currently having completed over 18,000 units and through ownership interest by its affiliates in 113,000 units.
About Spherexx.com | Ad Agency | Software Development | Business Intelligence
Spherexx.com is recognized as an established leader in the apartment industry website, Internet marketing, and software development services since 2000. With offices located in Tulsa, Dallas, and Houston, the company has been distinguished as one of INC5000's fastest growing companies.
Spherexx.com offers a wide selection of professional services including web design and development, touchscreen kiosks, Internet lead generation tools, online advertising, apartment leasing consulting, advanced mobile technology, apartment lease-up marketing consulting, and search engine performance. The company also provides branding services, video/multimedia production, print media, and copywriting as well as website and email hosting, database solutions, pay per click, e-commerce solutions and custom programming.
The company has developed CRM (customer relationship management) products, marketing and lead generation tools that allow clients to better manage and convert leads to leases and sales. These applications are branded under ApartmentWebsites.com, Messagekast.com, ILoveLeasing.com, MarketSurveyTools.com, and RentPush.com. Spherexx.com provides web-based prospecting, marketing, advertising management, and support services. Spherexx.com is an approved GOOGLE PARTNER. For more information on services, visit http://www.Spherexx.com/Quote.