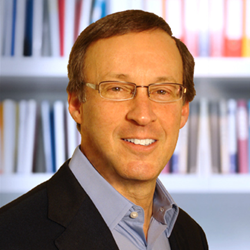 What excites me about working for RSMC is the depth of experience of the team.
NY, NY (PRWEB) April 10, 2014
Robert Snow Marketing Communications (RSMC), an agency specializing in B2B marketing communications for the high technology sector, today announced Rob Garber as its Director of Account Planning and Strategy for its New York office.
Garber's role will be to uncover insights, providing the framework for highly effective creative execution and business-building strategies. He will also be responsible for promoting RSMC's strategic, creative and production services to technology marketers who require communications that elicit above-average response and drive sales.
A skilled advertising and marketing veteran with extensive experience and proven successes in strategic High Tech marketing, Garber will focus on developing and implementing B2B marketing and communications strategies and planning, market and competitive intelligence, new product development, and strategic market research.
"Rob has been working with us for awhile now, in our efforts to get up and running in New York," says Robert Snow, the principal of RSMC. "He's been invaluable in creating processes and techniques to approach new markets and clients for the company. I'm thrilled to be working with such a seasoned
marketing pro."
Rob has held leadership strategic marketing positions at IBM and later at CA Technologies (formerly Computer Associates), where he developed marketing and communications strategies that helped to drive business performance and revenues. More recently, at Wunderman, he developed strategies that contributed to Dell¹s SMB group achieving a 12% revenue increase year over year.
With an MBA in Marketing, a MS in Behavioral Science and a BA in Psychology, Garber brings a unique background of Behavioral Science and Marketing to the group.
"What excites me about working for RSMC is the depth of experience of the team," Garber says. "Everyone comes from a big agency background – Ogilvy, Y&R, McCann, Wunderman… and all have worked on global tech accounts like IBM, Microsoft, Dell, SAP and Motorola, to name just a few. So even though we're small, I think we have a real advantage. We can offer our clients big agency thinking and service, without the big agency costs."
About Robert Snow Marketing Communications Inc.
RSMC uses a talent-to-task approach, bringing the best creative, strategy, account, digital, and production people to each project. Its goal: to provide our high tech clients with the best possible return on their marketing communications investment. RSMC has offices in New York and Toronto.