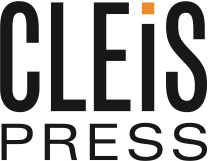 "Together, we plan to develop a unique series that will take the erotica market by storm."—Felice Newman, co-founder of Cleis Press
(PRWEB) April 10, 2014
Two powerhouses at the top of their fields come together to create a best-of-both-worlds scenario in book publishing. Beginning Fall of 2014, Cleis Press and Penthouse will collaborate to publish the new Penthouse Variations On series. The Penthouse Variations On line will feature six co-branded collections of erotica, with each collection centered around a specific theme. The first title will be Penthouse Variations on Oral, a compilation of provocative fiction for discerning readers.
Cleis Press has published sexuality guides and fiction since its founding in 1980, and has earned a reputation for literary erotica that especially appeals to female readers. Cleis Press's core authors include top writers, sexperts, and eroticists as Tristan Taormino, Rachel Kramer Bussel, Alison Tyler, Violet Blue, Kristina Wright, and Delilah Devlin. Unique to Cleis Press is their editorial point of view. Co-founder Felice Newman has 35 years experience editing sex guides and erotica and has it down to a science. In the words of publisher Brenda Knight, "Newman has a keen focus on what appeals to female erotica readers. She knows what works and what doesn't, and has made a real contribution to a more sex-positive America. We are great admirers of Penthouse and their enormous impact on sex and culture."
Penthouse has a rich and ever-expanding collection of erotic writings from decades of publishing Variations, a magazine dedicated to written fantasies of every variety. With a focus on the enhancement of the lives of couples, a substantial amount of the magazine is written from a woman's point of view and reflects Penthouse's long tradition of celebrating female sexuality. Penthouse Variations has a loyal readership due to its diverse array of stories based in sexual fantasies ranging from girl-on-girl, BDSM and ménage.
Both companies are eager and excited about all the possibilities of their new relationship. Co-founder of Cleis Press Felice Newman remarked, "We are excited by this opportunity to expand the readerships of both Cleis and Penthouse in this fresh cross-pollination of sex positive culture. Together, we plan to develop a unique series that will take the erotica market by storm."
Together, Cleis Press and Penthouse will merge their combined penchants for quality erotica to create the co-branded Penthouse Variations On, collections featuring adult fantasies sure to entice loyal readers from both erotic providers. Penthouse Variations On will take each company's best-selling formula one step further and encourage female readers to broaden their horizons and dare to explore their favorite fantasies.
Penthouse Variations On series will be distributed by Publishers Group West.
Cleis Press publishes provocative, intelligent books across genres. Whether literary fiction, human rights, mystery, romance, erotica, LGBTQ studies, sex guides, pulp fiction, or memoir, you know that if it's outside the ordinary, it's Cleis Press.
Globally recognized as a premier adult entertainment and lifestyle brand, Penthouse is part of FriendFinder Networks Inc. (http://www.FFN.com), a leading Internet-based social networking company operating several of the most heavily visited social networking websites in the world, particularly with respect to its adult-oriented websites. In addition, the FriendFinder Networks family of companies produces and distributes original pictorial and video content, licenses its Penthouse brand to a variety of consumer companies and entertainment venues, and publishes branded men's lifestyle magazines.